1000 Litre Rotoplus Super Slimline Rain Water Tank
SKU: SL1000SX
Dimensions: 1900L x 390W x 1800H.
Ideal for narrow spaces, Rotoplus 1000 Litre slim tanks are a very popular household tank, perfect for down the side of your home.
The 1000 Litre slimline water tank is the designed for courtyards and area where you don't have a great amount of space between walls and fences. The tank is 1900mm long 390mm wide and 1800mm high, which is great if you want to save water but don't need a large capacity. It is a narrow tank to fit between small spaces in ever diminishing backyards. It is a trendy design and is super strong. This 1000 litre slimline water tank will fit through a standard door, which means you can walk it though a garage or your house. The tank weighs 50kg and can easily be moved into position with two people.
Features of our 1000 Litre Slimline Water Tank:
An attractive single piece rotomoulded product
A 10 year manufacturers' warranty for your peace of mind
Long lasting durability with food grade tank material certified to AS/NZS 4766. It's also UV resistant, so it can withstand lots of sunshine!
A proven design for reliability and ensuring the wall thickness is consistent around the tank.
A narrow footprint for saving space. It's only 39cm wide!
Your choice of over 20 popular Colorbond colours to match your home! Check out the 'Additional Information' tab for the full list of colour options.
What fittings come with a 1000 Litre Slimline Water Tank?
The inlet comes fitted with a 300mm mosquito proof leaf strainer on one end of the tank.
Two quality brass 25mm BSP female outlets are moulded into the tank at the at each end near the base and bucket tap height.
An overflow provision is moulded into the tank and can be fitted on either end. A 90mm overflow is supplied loose.
We can supply detention fittings on our water tanks at any position as per your requirement and storm water planning. Not sure if you need a detention water tank or a retention water tank? Read our blog here about detention and retention tanks.
Please feel free to give our friendly and highly qualified staff a call on (03) 8795 7715 today to discuss custom tank fittings if required.
Where can I buy a 1000 Litre Slimline Water Tank?
ASC Water Tanks offers the best range of 1000 Litre slimline water tanks in Melbourne and Sydney. If this tank is not the right size for you, click here for a more comprehensive range of 1000 Litre water tanks that we offer. The range includes some tanks around the 1000 Litre mark as well as underdeck water tanks, 1000 litre colorbond tanks, round water tanks and underground water tanks. When you buy from ASC Water Tanks, you can buy with confidence and join thousands of satisfied customers who trusted us to deliver the right product for them.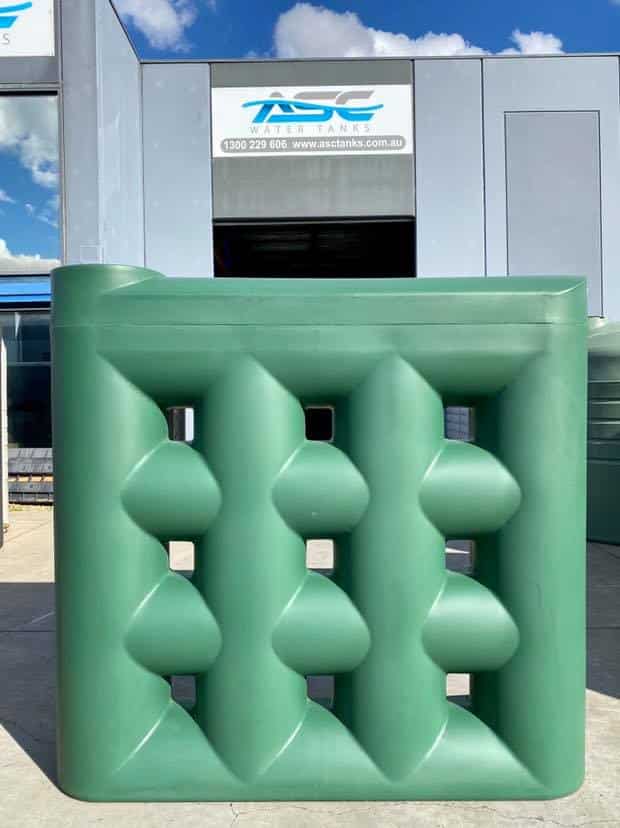 What colours are available in a 1000 Litre Slimline Water Tank?
We have over twenty different colours you can choose from. Below is a range of colours we offer in the Rotoplus 1000 Litre slimline water tank. Can't find a colour you want? Call us! It may be that we just have not added it the current range. If it's available in plastics, then we can get it for you. *Surf Mist currently unavailable.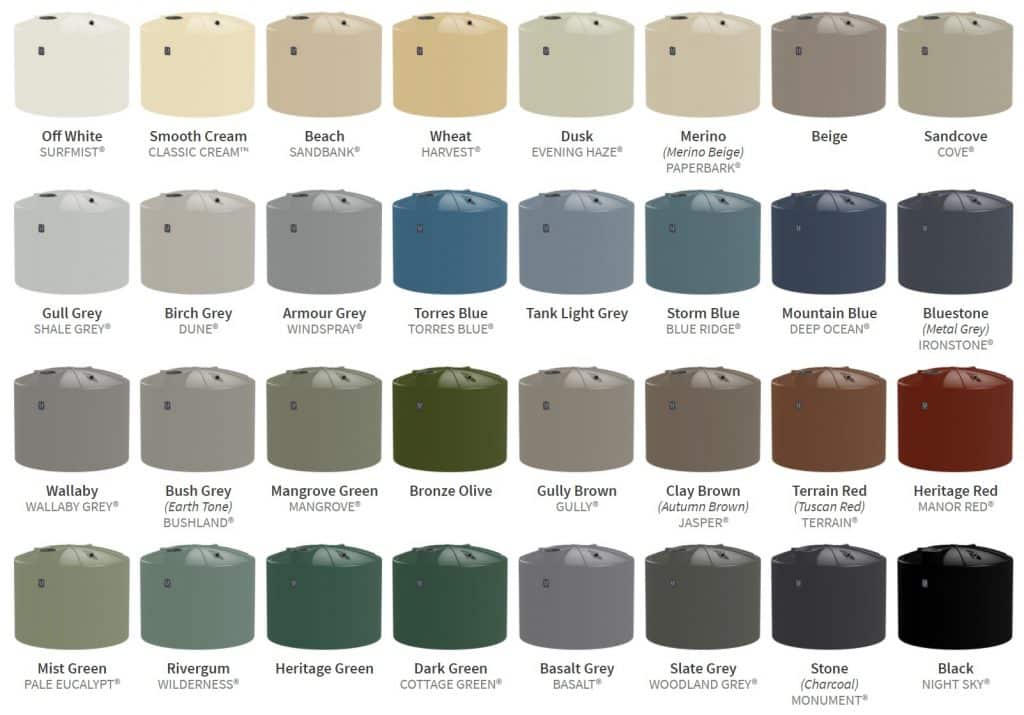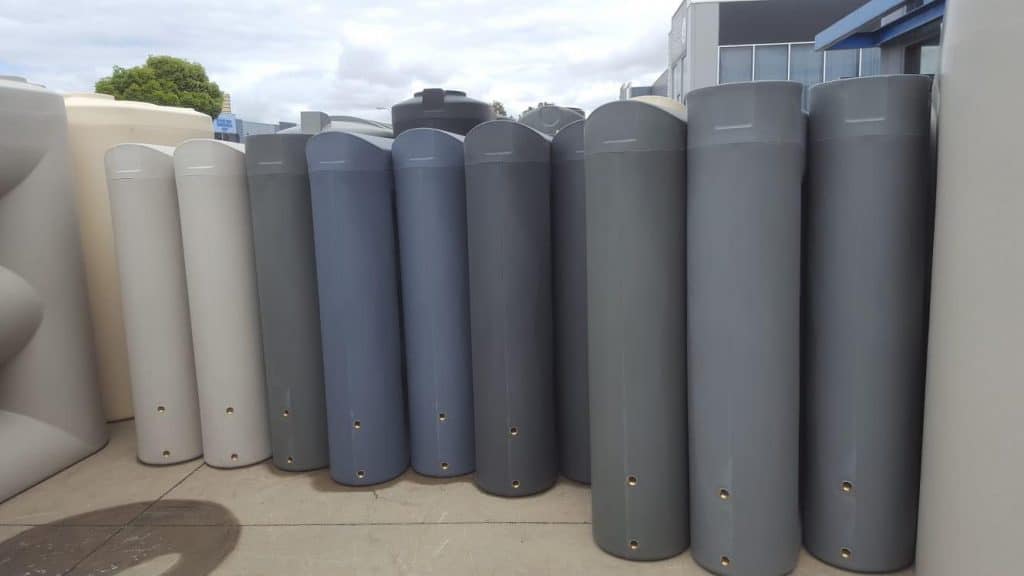 Where do we deliver 1000 Litre Slimline Water Tanks?
ASC Water Tanks delivers 1000 litre slimline water tanks in Victoria and New South Wales. We deliver all over Melbourne, Gippsland, Geelong, Ballarat, Bendigo and into regional Victoria, including places like Shepparton and Wodonga. We also deliver to Sydney and surrounds, including Central Coast and as far north as Newcastle. As part of our delivery area, we come to Canberra for the 1000 Litre slimline water tank.