Water Tanks Melbourne
ASC Water Tanks is your round and slimline water tanks specialists 
in Melbourne, Victoria. We have delivered over 25,000 water tanks
over the past 13 years to happy customers.

Fast Delivery
Fastest Delivery in Melbourne and Victoria for slimline and round tanks
Flexible Fittings
Need a special fit out. We can accomodate.
Great Feedback
High rate of customer satisfaction from Builders, Home Owners and Plumbers
10 Year Guarantee
Our Water Tanks come with a minimum 10 year warranty
Buy Water Tanks Melbourne
ASC Water Tanks has been an industry leader for the past 13 years for rain water tanks and pumps in Melbourne. We have a solid, proven track record for delivering our customers solutions to their water tank requirements. Our staff have over 30 years of combined experience in the industry.

ASC Water Tanks carries the largest range of Slimline Water Tanks Melbourne. From 600LT to 10,000LT we have the right tank for you!
ASC Water Tanks carries the largest Round Water Tanks Melbourne. From 200LT up to 363,300LT, we can help you.
We have been supplying water tanks and pumps to our builders in Melbourne for over 13 years.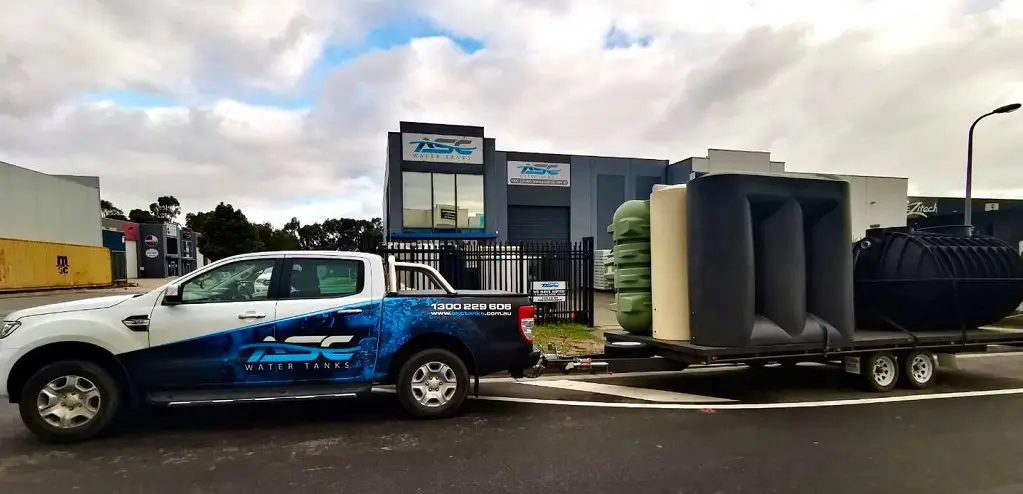 Why ASC Water Tanks Melbourne?
ASC Water Tanks is Victoria's largest distributor of water tanks, from large rural tanks to slimline domestic tanks. We deliver rain water tanks Melbourne wide. From a range of slimline tanks by manufacturers such as All Weather Tanks and Rotoplus to suit your domestic rain tank requirements, to our urban and rural watertanks for your hobby or commercial farm.
ASC Water Tanks' domestic water tanks are used for a wide range of purposes, and for any and every situation. From watering your gardens and washing your cars,  our slimline water tanks are as narrow as 260mm and as large as 10,000L. With most urban Melbourne homes tight for space, we have a slimline watertank that will suit your needs.
Our large range of round water tanks gives you access to Melbourne's largest range of sizes and manufactures. From 200LT's to 365,000LT tanks, and manufacturers such as Bushmans, Pro Plastics, Tankmasta, Team Poly and Urban Poly amongst many others, we have a round tank to suit every situation.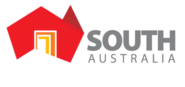 Top Rated Slimline Water Tanks Melbourne
Our Rotoplus slimline water tanks are the most popular tanks in the Melbourne market. They have all the popular sizes, including the 1000 Litre Slimline Water Tank, 2000 Litre Short Base Slimline Water Tank, 2000 Litre Narrow Slimline Water Tank, 3000 Litre Slimline Water Tank, 4000 Litre Slimline Water Tank and 5000LT Litre Slimline Water Tank. In fact they have over 15 different slimline water tanks in Melbourne.
What are the dimensions of slimline water tanks in Melbourne? Check out the table below with our most popular slimline tanks and their dimensions. All the tanks below include a 300mm inlet strainer, a 90mm overflow which can be fitted on either end of the tank and 4 brass 25mm outlets.
Slimline Water Tanks Melbourne Dimensions
Local Service & Country Wide Delivery Network
ASC Water Tanks is well known for being an industry leader and also it's fast delivery times. In fact, ASC Water Tanks is the quickest supplier of slimline rain water tanks in Melbourne. Did you know we have three drivers on the road full time to ensure you get the quickest turnaround. But not only do we deliver to Melbourne, but also to Geelong and the Bellarine Peninsula, Mornington Peninsula, Gippsland, Ballart, Bendigo, Shepparton and Wodonga.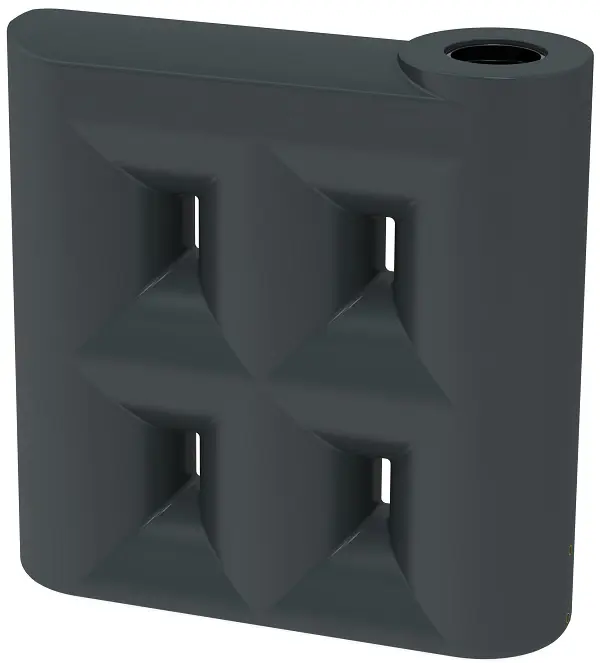 Top Rated Round Water Tanks Melbourne
ASC Water Tanks has the largest range of Round Water Tanks in Melbourne. You can find round tanks that are narrow and tall or short and squat in almost any dimension that you need. We carry the largest range of high quality, Australian Made round rain water tanks in the Melbourne market. We have selected twelve of our most popular but we have over 80 tanks in this category.
What are the dimensions of round water tanks in Melbourne? Check out the table below with our most popular round tanks and their dimensions.
Round Water Tanks Melbourne Dimensions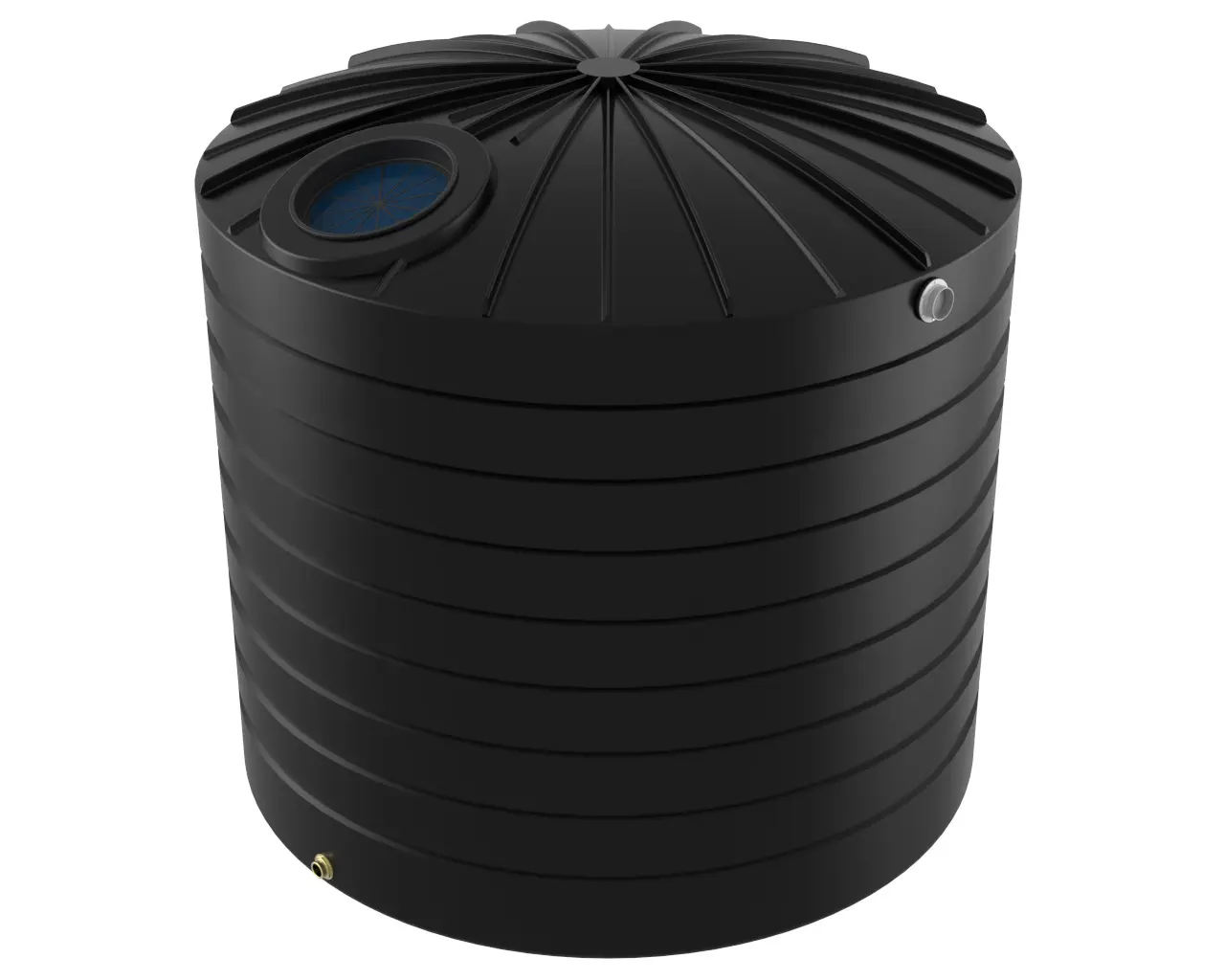 Expert Advice & Service
One of the biggest differences between ASC Water Tanks and your other tank shops or plumbing supplies is that we have the "know how". We are experts in our field, and have over 30 years of knowledge in our office. From designing and planning, to reading your plans we can help you all the way to ensure you get the right products. Our team is dedicated to finding the right solution on your next project.
Australian Made
Did you know that ASC Water Tanks is Australian Owned and Operated. So are all the tank manufacturers we work with. To ensure the highest quality of products, we won't compromise our quality to save a few dollars. ASC Water Tanks is dedicated to ensuring we maintain a strong manufacturing labour force in Australia and support local jobs and industry. Want a factory tour? We would be more than happy to take you through a working factory to show you how your tanks are made.
Top Rated Underground Water Tanks Melbourne
ASC Water Tanks carries a massive range of underground water tanks in Melbourne. From the small 1500LT underground to our most popular 3000LT and 5000 Litre under ground water tank, up to our massive 25,000 Litre water tank, we have you covered. Not only do we sell the Graf LiLo tanks, we stock these three popular models in our warehouse in Melbourne. We are the exclusive distributor for the Graf underground tanks in Melbourne Victoria and also ship the products to Canberra, Sydney and Adelaide.
We carry accessories and joining kits so you can join multiple tanks as well as the pumps systems to go with the tanks. ASC Water Tanks is your one stop shop in Melbourne and your underground rain water tank specialist with a solution for any problems you may come across. We have also partnered with professional plumbers who install our underground tanks. They have experience and are competitively priced. If you need an underground water tank installed, give us a call and we can help steer you to our partners.
These manufactures supply a large range of water tanks for Melbourne deliveries from small urban water tanks for the Melbourne market to large rural water tanks from 10,000 litres to 50,050 litres for the rural Victorian Market. They also do a range of slim line water tanks and underground water tanks for delivery in Melbourne.
To see our range of water tanks in Victoria, check out our range of round rain water tanks Melbourne and slimline watertanks Melbourne. When buying a tank, keep in mind the restrictions you may encounter to get the tank into position. If you have to get a slimline tank through a standard size door, look at All Weather Tanks which are just 2010mm high. If you have limited space where the tank will sit, then Rotoplus make the slimmest 2000LT rain water tanks in Melbourne. If you are looking at a large tank, then be mindful of overhead phone lines or power lines.
In Melbourne, and across Victoria we have the lowest turnaround time for rain water tanks. We can ship out All Weather, Pro Plastics and Rotoplus tanks within 24-72 hours. Bushmans, Tankmasta and Team Poly watertanks can be delivered within 2 weeks.
We cover a large area of Melbourne with our Melbourne metro delivery zone.
Call ASC Water Tanks today on 1300 229 606 for a quote on a rain water tank Melbourne wide and Victoria wide.
With Poly Tanks and Poly Products capacities and measurements are tested in accordance with AS4766, but may vary due to the roto-moulding process. Dimensions in metres are rounded to the nearest centimetre. We take the greatest care to ensure that our dimensions are correct, however if you find a tank doesn't quiet fit the way you imagined, we have a hassle free process to ensure you get the tank you need for your project. Whilst there are some conditions around this, you will find it fair and reasonable. It's all part of the service and making sure you end up with the right solution.
Standard Colours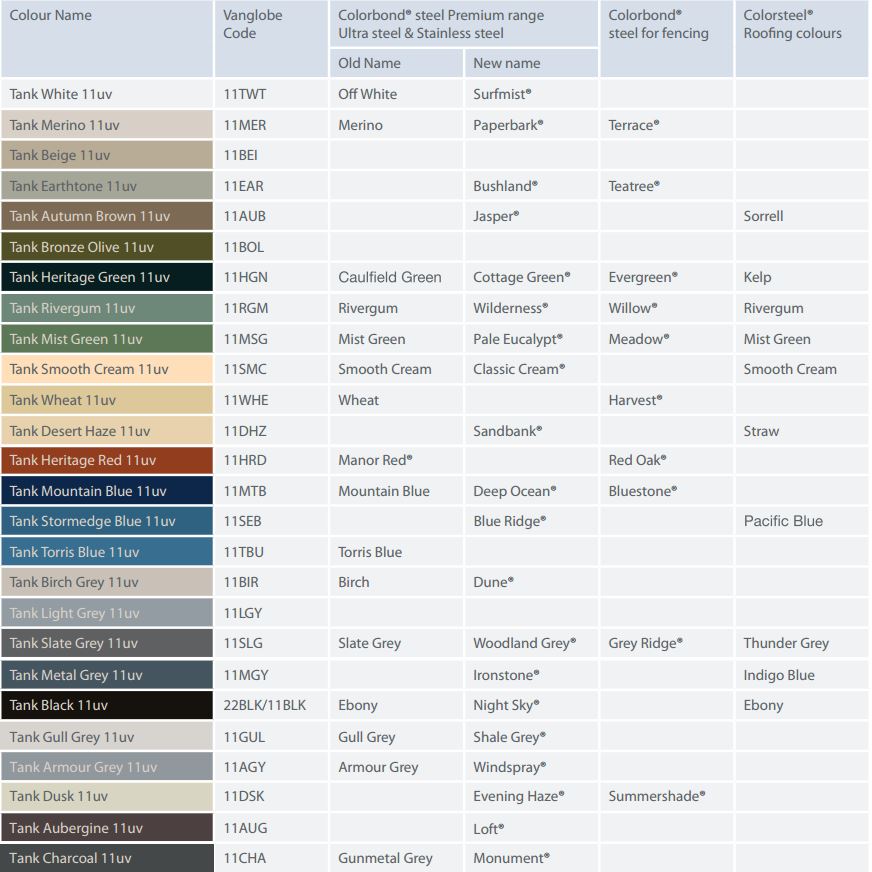 The colours shown on screen represent the actual colour as accurately as possible however they will vary depending on web browser, screen and printer type.
Buy with Confidence
High Quality Poly and Steel Water Tanks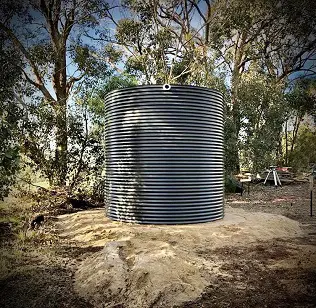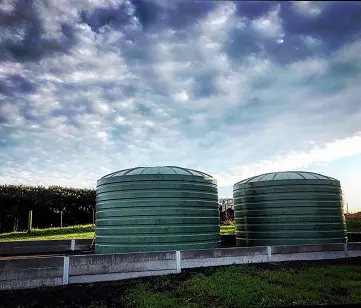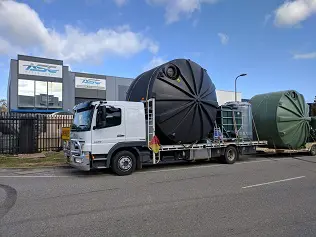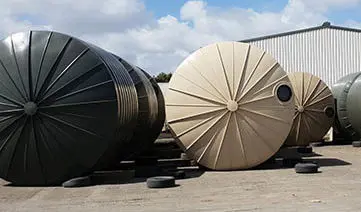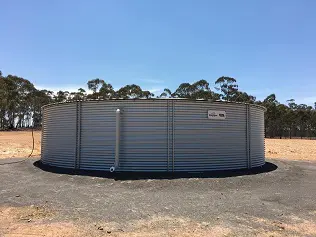 Save Water
Now it's easier than ever to save water and save on your bills too. However it's also good for the environment!
Options
Never had we had so many options to select from, Slimline Round, Poly, Steel and even Underground
Buy with Confidence
Buy your tank from ASC Water Tanks for confidence and expert industry knowledge.
Fast Delivery
We offer delivery to Melbourne and beyond. Contact us for a quote.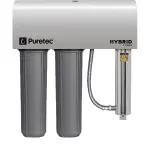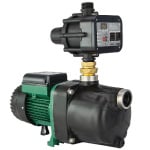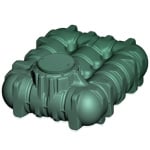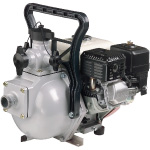 Address:
ASC Water Tanks
13 Eastlink Dr
Hallam VIC 3803
Opening Hours:
Monday – Friday
8am to 4:30pm
Phone Number:
Below is a list of all the suburbs in Melbourne we service. Of course we also deliver outside these zones, however when buying your water tank, these are the suburbs covered by Melbourne Metro.
Abbotsford, Aberfeldie, Airport West, Albanvale, Albert Park, Albion, Alphington, Altona Meadows, Altona North, Altona, Ardeer, Armadale, Arthurs Seat, Ascot Vale, Ashburton, Ashwood, Aspendale, Aspendale Gardens, Attwood, Auburn, Aurora, Avondale Heights, Avonsleigh, Balaclava, Balwyn, Balwyn North, Bangholme, Baxter, Bayswater , Bayswater North ,Beaconsfield, Beaumaris, Belgrave, Belgrave Heights, Belgrave South, Bellfield ,Bennettswood ,Bentleigh, Bentleigh East, Berwick ,Bittern ,Black Rock, Blackburn, Blackburn North,  ,Blackburn South, Blairgowrie, , Bonbeach, Boronia, Box Hill, Box Hill North, Box Hill South, Braeside ,Braybrook ,Briar Hill ,Brighton ,Brighton East ,Broadmeadows ,Brookfield ,Brooklyn, Brunswick, Brunswick East, Brunswick West, Bulla, Bulleen, Bundoora, Burnley, Burnside, Burnside Heights, Burwood, Burwood East, Cairnlea, Calder Park, Camberwell, Campbellfield, Canterbury, Carlton North,  Carlton, Carnegie, Caroline Springs, Carrum, Carrum Downs, Caulfield, Caulfield East, Caulfield North, Caulfield South, Chadstone, Chelsea, Chelsea Heights, Cheltenham, Chirnside Park, Clarinda, Clayton, Clayton South, Clematis, Clifton Hill, Coburg, Coburg North, Cocoroc, Coldstream, Collingwood, Coolaroo, Craigiebure, Cranbourne, Cranbourne East, Cranbourne North, Cranbourne South, Cranbourne West, Cremorne, Crib Point, Croydon, Croydon Hills, Croydon North, Croydon South, Dallas, Dandenong, Dandenong North, Dandenong , South, Deer Park, Delahey, Derrimut, Diamond Creek, Dingley Village, Docklands, Doncaster, Doncaster East, Donvale, Doreen, Doveton, Dromana, Eaglemont East Melbourne, Edithvale, Elsternwick, Eltham, Eltham North, Elwood, Emerald, Endeavour Hills, Epping, Essendon Fields, Essendon North, Essendon West, Essendon, Eumemmerring, Fairfield, Fawkner, Ferntree , Gully, Ferny Creek, Fitzroy, Fitzroy North, Flemington, Footscray, Forest Hill, Frankston, Frankston North, Frankston South, Gardenvale, Gladstone Park, Glen Huntly, Glen Iris, Glen Waverley, Glenroy Gowanbrae, Greensborough, Greenvale Lakes, Greenvale, Guys Hill, Hadfield, Hallam, Hampton, Hampton East, Hampton Park, Harkaway, Hawthorn, Hawthorn East, Heatherdale, Heatherton, Heathmont, Heidelberg, Heidelberg Heights, Heidelberg West, Highett, Hillside, Hoppers Crossing, Houston, Hughesdale, Huntingdale, Hurstbridge Ivanhoe,  Ivanhoe East, Jacana, Junction Village, Kallista, Kalorama, Karingal, Kealba, Keilor, Keilor Downs, Keilor East, Keilor Lodge, Keilor North, Keilor Park, Kensington, Kerrimuir, Kew,Kew East, Keysborough, Kilsyth, Kilsyth South, Kings Park, Kingsbury, Kingsville, Knoxfield, Kooyong, Kurunjang, Laburnum, Lalor, Langwarrin, Langwarrin South, Laverton, ,Laverton North,Lilydale, Lower Plenty, Lynbrook, Lyndhurst, Lysterfield, Lysterfield South, Macclesfield, McCrae, McKinnon, Macleod, Maidstone, Malvern, Malvern East, Maribyrnong, Meadow Heights, Melbourne Airport, Melton (suburb), Melton South, Melton West, Mentone, Menzies Creek, Mernda, Mickleham, Middle Park, Milgate Park Estate, Mill Park, Mitcham, Monbulk, Mont Albert, Mont Albert North, Montmorency, Montrose, Moonee Ponds, Moorabbin Airport, Moorabbin, Moorooduc, Mooroolbark, Mordialloc, Mornington, Mount Dandenong, Mount Eliza, Mount Evelyn, Mount Martha, Mount Waverley, Mulgrave, Narre Warren East, Narre Warren North, Narre Warren South, Narre Warren, Newport, Niddrie, Noble Park, Noble Park North, North Melbourne, North Richmond, North Warrandyte,  Northcote, Norwood, Notting Hill, Nunawading, Oak Park, Oaklands Junction, Oakleigh, Oakleigh East, Oakleigh South, Olinda, Olivers Hill, Ormond, Pakenham, Panton Hill, Park Orchards, Parkdale, Parkville, Pascoe Vale South, Pascoe Vale, The Patch, Patterson Lakes, Pennydale, Plenty, Point Cook, Port Melbourne, Portsea, Prahran, Preston, Princes Hill ,Ravenhall, Research, Reservoir,Richmond, Ringwood, Ringwood East, Ringwood North, Ripponlea, Rockbank, Rosanna, Rosebud, Rosebud West, Rowville, Roxburgh Park, Rye, Safety Beach, St Albans, St Helena, St Kilda, St Kilda East, St Kilda West, Sandhurst, Sandringham, Sassafras, Scoresby, Seabrook, Seaford, Seaholme, Seddon ,Selby ,Seville , Sherbrooke, Skye, Somerton, Sorrento, South Kingsville, South Melbourne, South Morang, South Wharf, South Yarra, Southbank, Spotswood, Springvale, Springvale South, Strathmore,, Strathmore Heights, Sunbury, Sunshine, Sunshine North, Sunshine West, Surrey Hills, Sydenham, Syndal, Tally Ho, Tarneit, Taylors Hill, Taylors Lakes, Tecoma, Templestowe, Templestowe Lower, The Basin, Thomastown, Thornbury, Toorak, Tootgarook, Tottenham, Travancore, Tremont, Truganina, Tullamarine, Upfield, Upper Ferntree Gully, Upwey, Vermont, Vermont South, Viewbank, Wantirna, Wantirna South, Warrandyte, Warrandyte South, Warranwood, Waterways, Watsonia, Watsonia North, Wattle Glen, Waverley Park ,Werribee, Werribee South ,West Footscray, West Melbourne, Westgarth, Westmeadows, Wheelers Hill, Wildwood, Williams Landing, Williamstown, Williamstown North, Windsor, Wonga Park, Wyndham Vale, Yallambie, Yarrambat, Yarraville, and Yuroke
What Our Customers Say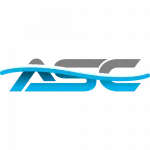 Excellent company to deal with, received my pump the next day from Melb to Syd, amazing delivery service, also the staff there are wonderful nothing was a problem for them, call out to Anant who helped me. Lastly price was very competitive. – Derek Horner
Customer service is OUT OF THIS WORLD! Each staff member I encountered was fabulous. Price was super competitive even including the delivery price. Look no further you've found your tank supplier! – Alaina Andrea
Great Business. We purchased a 2000l Tank and Pump. Great Prices, Wide Range of Products and the guys know their products. Delivery was made in 3 days even though we had to wait for our Colour Tank- Paperbark. Very Professional and Dedicated.  Would definitely recommend this business to anybody looking to save on a good water tank system.  Just like Solar Panels…. Water Tanks are the Future! Keep up the great work and its hard now days to find honest businesses who still provide honest and trust worthy service! 10/10 – Wayne Shaw
Your trusted water specialist, ASC Water Tanks