Best Selling Products by ASC Water Tanks
Melbourne Water Tanks & Pumps Showroom and Warehouse
2 Park Drive, Dandenong South VIC 3175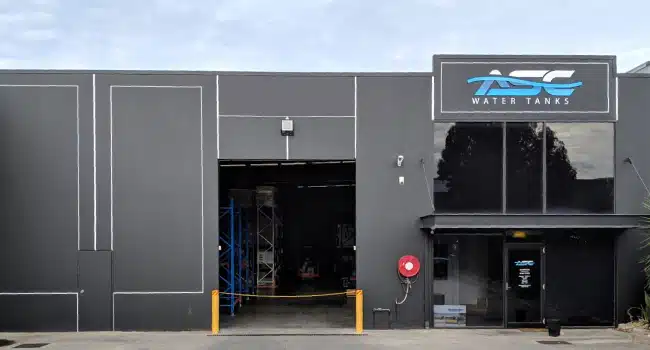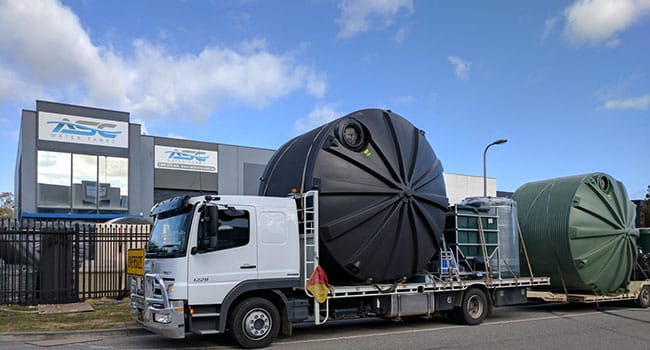 ASC provides industry leading sales advice and expert knowledge for water saving
Buy from Australia's most trusted water tank supplier with confidence with over 15 years of experience.
Water Tanks in Melbourne, Sydney, Adelaide, Brisbane and Canberra
If you're looking for the best water tanks in Australia, then you've come to the right place. At ASC Water Tanks, our rain water tanks are premium quality, reliable and durable. In short, our water tanks are made to last and will withstand the harsh Australian climate.
We deliver water tanks Melbourne wide, including greater Melbourne, Geelong, the Mornington Peninsula and Gippsland. As well as our extensive reach in Victoria we are cross the states to Sydney, New South Wales, South Australia and Queensland.
ASC Water Tanks is one of Australia's biggest suppliers of water pumps in Australia, so be sure to ask how to match up the best pump for your application. ASC Water Tanks has gone to great lengths to secure distribution rights to the worlds best brands of rain-water-pumps.
ASC Water Tanks also supply commercial water pumps to heavy industry including the mining industry, building and construction industries as well as the the emergency services and farmers both hobbyist and commercial.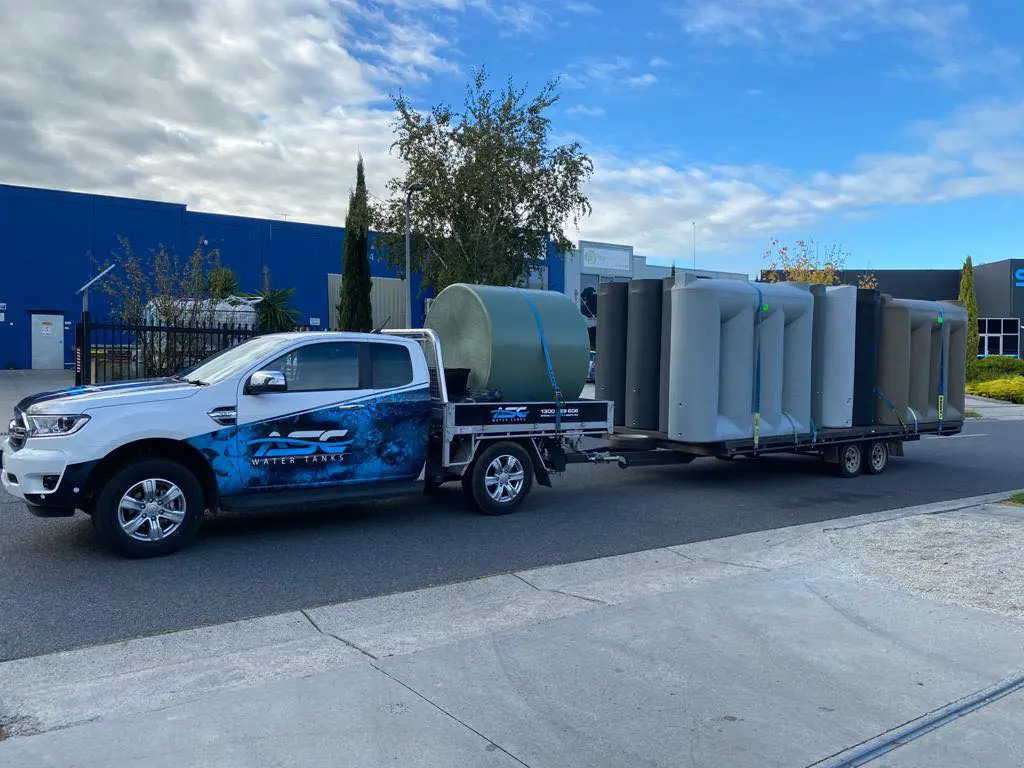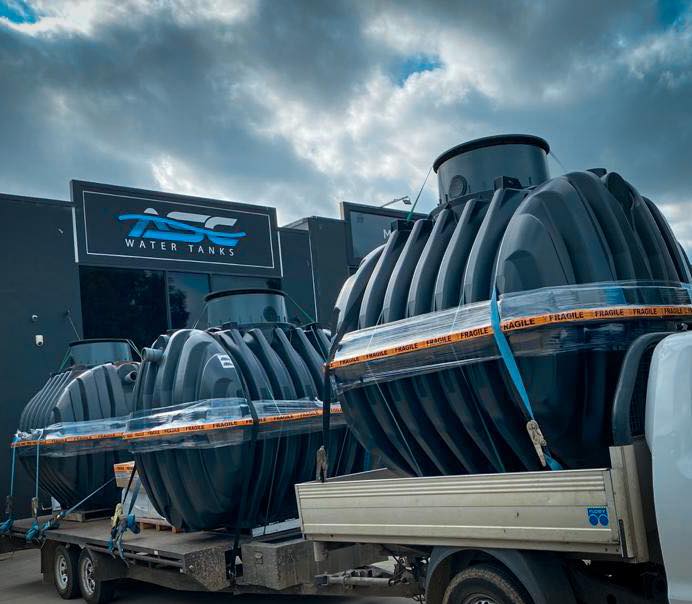 Water Tanks Melbourne
ASC Water Tanks is your leading and trusted source for Water Tanks in Melbourne. We have supplied the Melbourne market for over a decade with high quality rain water harvesting solutions from trusted brands and manufacturers of water tanks and pump. We have tailored solutions for Melbourne's climate and varied landscapes. Not all watertanks and pumps are suited in all places, and we make sure you find the right product for your application. For example, we use poly wet-end water pumps in areas close to the sea to prevent rusting. ASC Water Tanks knows Melbourne and Victoria so we have you covered.
With over twenty five colour choices for your water tank, we are sure to find you a tank colour to match your requirement. We can find you a poly slimline tank or round tank to suit your requirements. We have over 80 individual poly slimline tanks that we sell, so we are sure you can find a tank to suit your needs. ASC Water Tanks also has the largest range of steel slimline water tanks and round steel tanks in Australia. We have over 300 different steel tank options, and if you can't find a tank to suit your requirements, you can get a custom made tank!

Water Tanks Sydney & Canberra
Our origins as a company is from Melbourne, however we have become the largest single rain water tank and pump retailer in Australia. As part of our strategic growth, we expanded into what became the largest market. Water Tanks in Sydney and the rest of New South Wales became mandatory as part of the BASIX requirements. ASC Water Tanks carries of the largest range of slimline watertanks in Sydney and Canberra. We not only specilize in BASIX rain water tank and pump builder packs, but we also carry a huge range of round water tanks in Sydney.
With the success of the Rotoplus Slimline Water Tanks in Melbourne, and a huge demand from builders and customers in Sydney, we also now deliver the full range of Rotoplus and Urban Poly Slimline Water Tanks to Sydney, Canberra, Nowra, Woolongong and can transport it as far north as Newcastle. Freight cost vary based on location and we can also discount multiple tanks. We have also been able to deliver tanks is a two week turnaround, which has helped ASC Tanks strengthen its position as local supply can take between four and six weeks.
We have a huge range of underground water tanks and underdeck water tanks that we ship in Sydney as well. Our Graf LiLo tanks are massively popular in dense urban areas including Sydney and Canberra. Speak to us about a freight cost for these Australian Made, made to Australian Standard under ground water tanks in Sydney and Canberra. We have the 1500LT, 3000LT and 5000 Litre Underground Water Tanks.
Of course if you need a steel tank in Sydney, ASC Water Tanks has you covered for this as well. ASC Water Tanks has partnered with Kingspan to distribute Colorbond Steel tanks in both slimline and round tank options. We also do modline tanks and square tanks. If you need a large rural tank, we have tanks that go up to 363,000 Litres with Kingpsan Rhino, so there really isn't any rain tank ASC Water Tanks cannot provide you.
ASC Water Tanks Domestic Product
From small domestics water tanks to domestic water pumps, ASC Water Tanks carries a massive range of products. Below is great small sample of our domestic products that we offer. Of course there is a lot more in each of the categories, so if you can't find the product your are searching for, then head over to the category pages and find what you are after. Below you'll see some our most popular slimline water tanks in Melbourne, as well as our popular Graf Underground Water Tanks and our comprehensive range of domestic pumps. We carry Australia's favorite brands, including DAB, Grundfos and Davey Water Pumps. Did you know ASC Water Tanks is the largest Davey retailer in Australia? We are proud to carry an iconic Australian brand that still manufacturers here in Melbourne, supporting local jobs and industry.