2000 Litre Tankmasta Underground Water Tank
SKU: TA1800
Dimensions: 1930L x 1930W x 1120H
Tank Weight: 105KG
AVAILABLE IN VIC ONLY
Water Storage Made Easy!
Designed for structural strength, ability to resist hydrostatic lift pressure and for easy installation, Tankmasta's underground tanks are the perfect solution when space is at a premium.
Australian made for Australian conditions, our Underground tanks comply with the Australian water tank standard AS 4766, we also guarantee them for 10-years!
Our tank comes standard with:
50mm/100mm base outlet
 Lockable Lid
100mm/150mm Barrel Filter assembly (optional extra – call us on 03 8795 7715 for a price)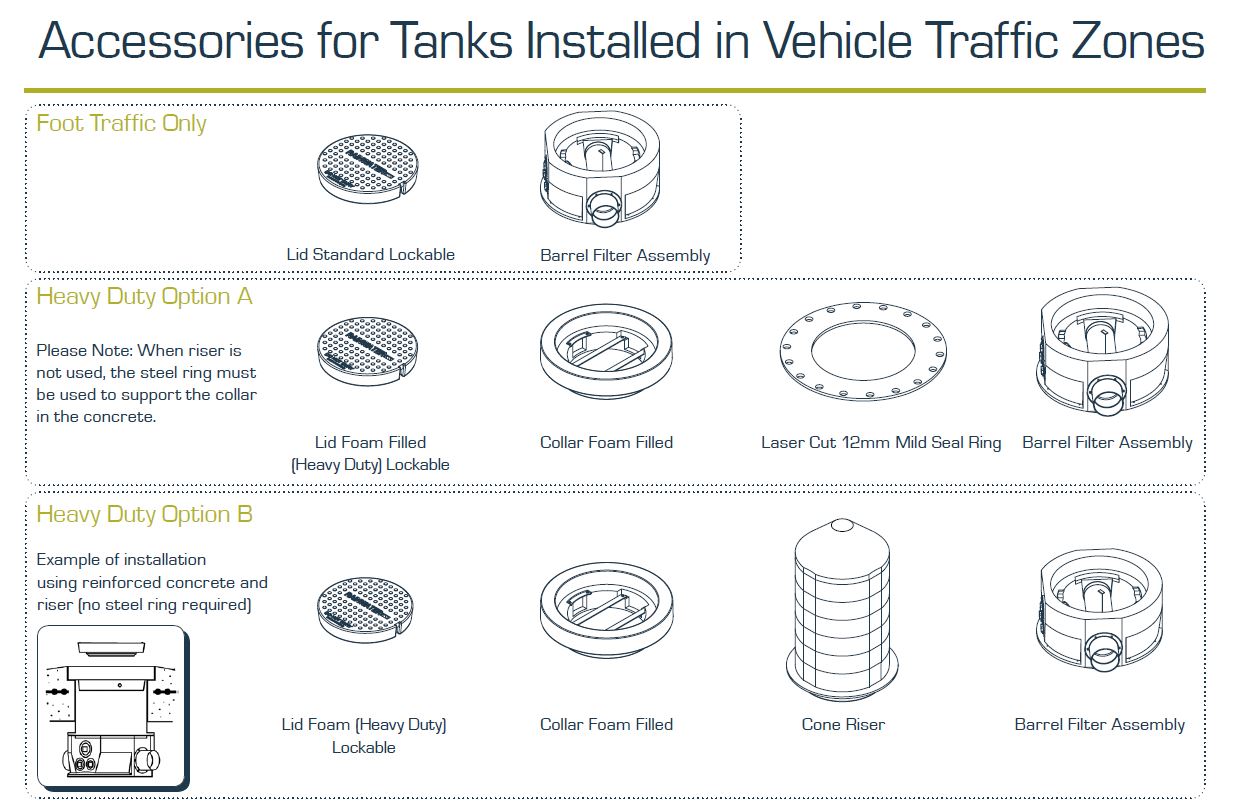 Super strong construction

Low profile means minimum excavation

Installation instructions link to soil types as stated in AS2870

Does not exceed Workcover's 1.5 metre guidelines for working at depth
Allows a shallow slit trench, which minimises need for heavy equipment
Shallow excavations minimises the chances of hitting rock
Excavating only top soil minimises the need to remove soil from site.
Australian Standards Compliancy
ASNZS 4677 (int) – structure
AS1170.0 Design Structures
AS1597 Vertical Load
AS4020:2002 Drinking Water
AS2070 Parts 1 & 8

Please refer to the product images below for step-by-step installation instructions