5000 Litre Rotoplas Round Corrugated Water Tank
SKU: RWT5000R
Dimensions: 1800D x 2200H
Our 5000 Litre Round Water Tank is great if you want to save plenty of water and you have lots of space beside your house. It is a large domestic tank, and measures 180cm diameter x 220cm high. It is a trendy design and is super strong. This 5000 litre round water tank will look great beside any home or shed!
Features:
An attractive corrugated style
A 10 year manufacturers' warranty for your peace of mind
Long lasting durability with food grade tank material certified to AS/NZS 4766. It's also UV resistant, so it can withstand lots of sunshine!
A strong design with corrugated walls and a self-supporting, domed roof. It has ribs as well, making it extra strong!
Lifting lugs to make it easier to move
A tall tank to make use of height!
Your choice of over 20 popular Colorbond colours to match your home! Check out the 'Additional Information' tab for the full list of colour options.
Fittings:
The inlet comes fitted with a 400mm mosquito proof leaf strainer at 4 o'clock position.
2x quality brass 25mm BSP outlets are moulded into the tank at the 12 o'clock and 6 o'clock positions at the base of the tank.
An overflow provision is moulded into the tank at the 3 o'clock position and a 90mm mosquito proof overflow is supplied loose.
Rotoplas rainwater tank delivery zone
Rotoplas' rainwater tank delivery zone includes the Newcastle, Sydney, Illawarra, South Coast, Canberra and Southern Highlands regions. These regions are bordered by Narooma on the South Coast, inland to ACT, Yass and Goulburn in the Southern Highlands, the Hume Highway/M5 into Western Sydney and the M7 and M1 from Sydney up to Newcastle.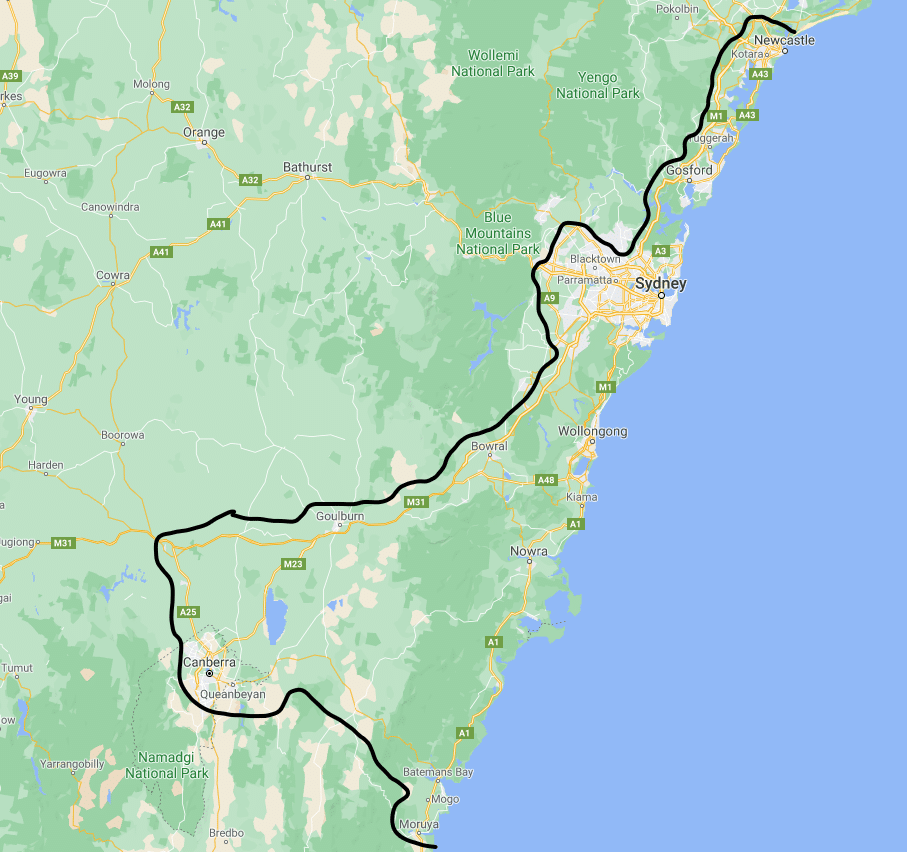 If you are outside these delivery regions, please call us on 1800 218 000 to check whether we can deliver to your area and get a freight proposal.
When placing an order, your delivery address must be clearly identified and able to be located on Google Maps or similar. Your house number should be clearly visible at the front of your property. Houses under construction should have the lot number marked on the builder's construction board.
What are the onsite delivery requirements?
To allow for a smooth delivery process, we need you to confirm that we will have no difficulty in accessing your property, and that there will be someone home to assist and secure the tank.
If your property is off a main road or street, accessibility must be possible. We require clear access for a truck and trailer combination which is up to 19 metres long, 2.5 metres wide and 4.6 metres high. If this is not provided or is impossible, the driver will leave the tanks at the closest possible place. Our delivery vehicles cannot negotiate overhanging trees, rough roads and tight bends etc.
In addition to the driver, we require at least one other able bodied person present on site for the delivery to assist the driver with unloading the tank/s.
It is important to note that it is the owner's responsibility to store the tank securely to prevent it from rolling or blowing away, if it is unable to be installed straight away.
Does Rotoplas delivery include installation?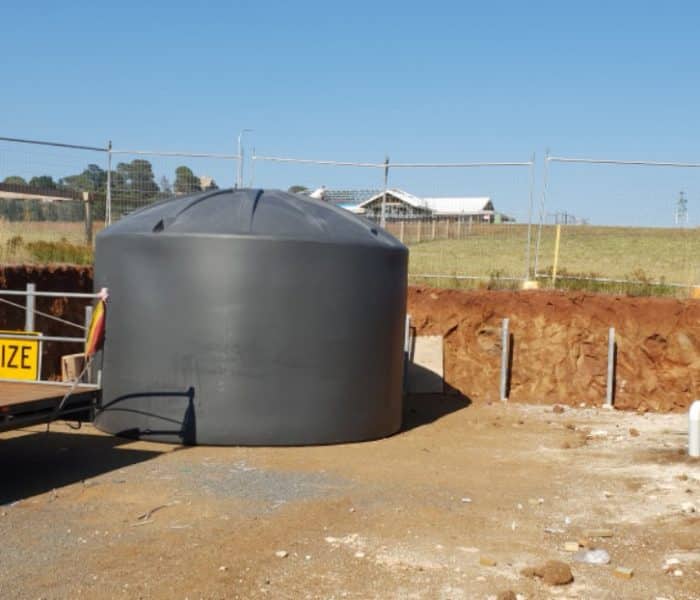 If prearranged, we are happy to provide assistance in positioning the tank only where it is safe and reasonable for the driver to do so, and the location is easily accessible.
If no one is in attendance to receive the tank, our delivery driver will leave it at the front of your property and will take a photo of the tank in position for our records.