ASC M60/120 Domestic Horizontal Multistage Water Pump
The ASC M60/120 water pump is a horizontal multistage pump. This pump has been designed to supply a  large domestic home and irrigation systems. If you are looking for high pressure showers and irrigation, then the M60/120 is the pump you are after. This pump is capable of running 3-4 showers at once and still have 500kPa pressure.

The benefit of the multistage design allows better performance as more taps are turned on at the home. The pressure drop is not as prominent when compared to a jet jump. Another advantage of our engineered multistage range aside from the reliability and ease of install, ultra quiet nature of  horizontal multistage pumps. The water inside the pump follows a much smoother path, meaning much less noise; in fact a multistage pump of similar performance to a JET pump or turbine pump will be about a quarter of the noise level. The ASC M60/120 comes with an automatic restart pressure controller that will start and stop the pump on demand, and also includes dry run protection. 
Pump Characteristics: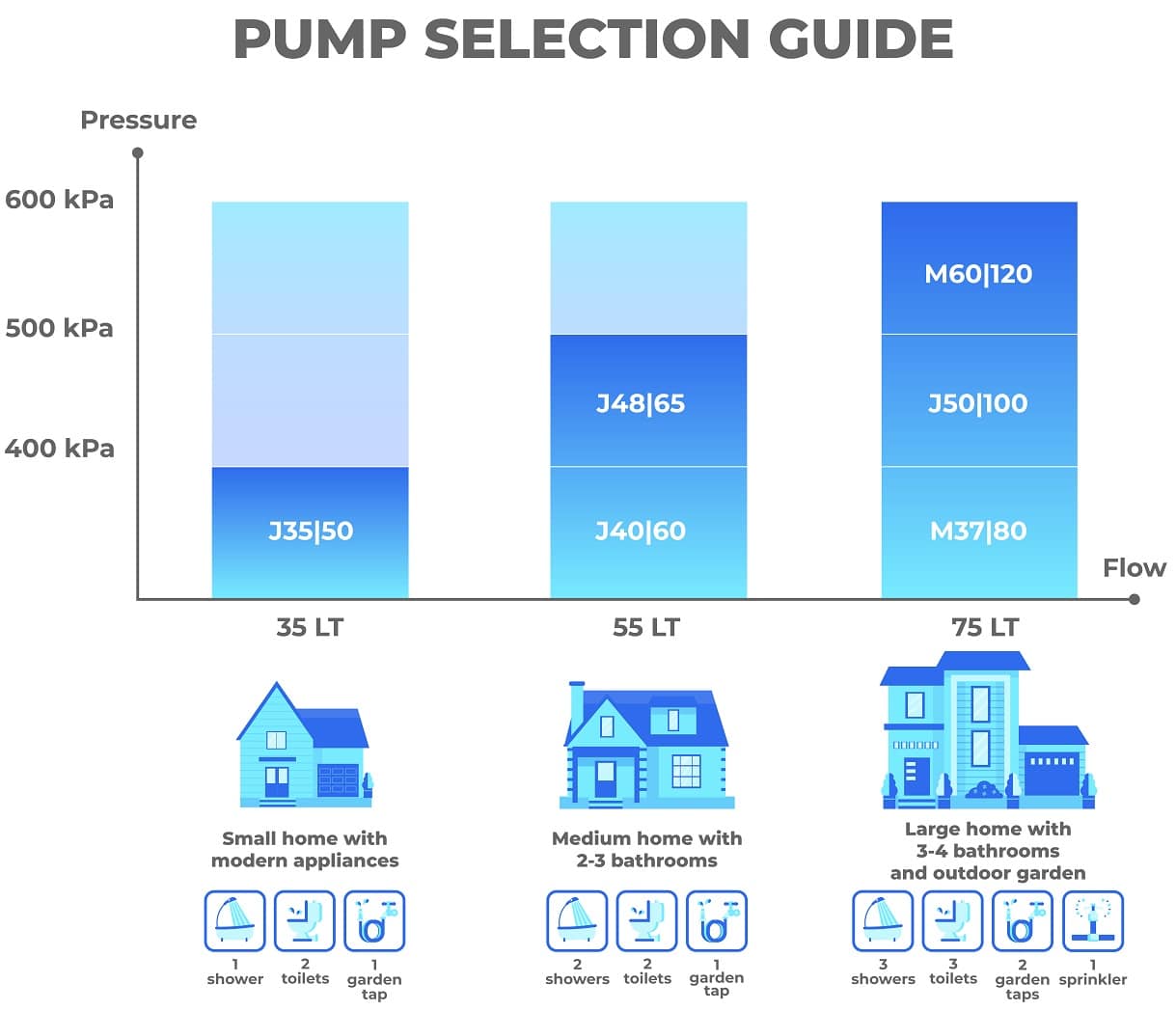 Pump Characteristics:
Automatic Pressure Controller to turn the pump on and off on demand, with built in dry run protection.
Run dry protection to prevent pump damage.
Automatic electronic controller has a in-built check valve to prevent water back flowing through the pump.
2.2bar pump cut in for greater versatility.
Corrosion resistant pump body, diffuser and stainless steel impeller to ensure pump durability.
High quality mechanical shaft seal and high quality bearings.
240V single phase TEFC motor with in-built auto reset thermal overload to prevent the pump from overheating.
IP55 Protection / Insulation F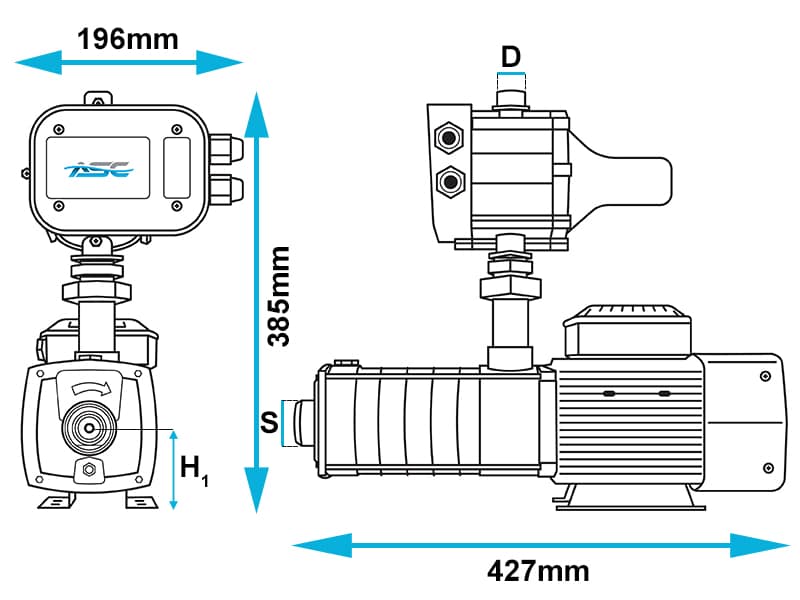 Applications:
Suitable for large domestic homes and irrigation systems. The M60/120 is recommended to be used with a suitable size pressure tank. 

Technical Specifications
| | |
| --- | --- |
| Brand | ASC |
| Product Type | Pressure Pump |
| Suitable For | Clean Water |
| Bar | 6.0 Bar |
| Approval | Drinking Water AS/NZS 4020 |
| Flow Rate (L/min) | 115L/min |
| Hp | 1.5 Hp |
| kPa | 600 kPa |
| Kilo Watts | 1.3 kW |
| Max Head (m) | 60m |
| Port Size Inlet | 1¼" BSPF inlet |
| Port Size Outlet | 1″ BSPM outlet |
| Powered | Electric |
| Taps | 9-10 Taps |
| Warranty (months) | 36 Months (Optional 60 months) |
| Volts | 240 V |
| Current | 5.65 A |
| Body | Stainless Steel |
| Impeller | Stainless Steel |
| Mechanical Seal | Graphite / Silicon / Carbide |
| Pump Size | 427L x  196W x 385H |
| Pump Weight: | 16.68kg |
| Box Weight: | 18.18kg |
| Box Dimensions: | 460L x 230Wx 410H |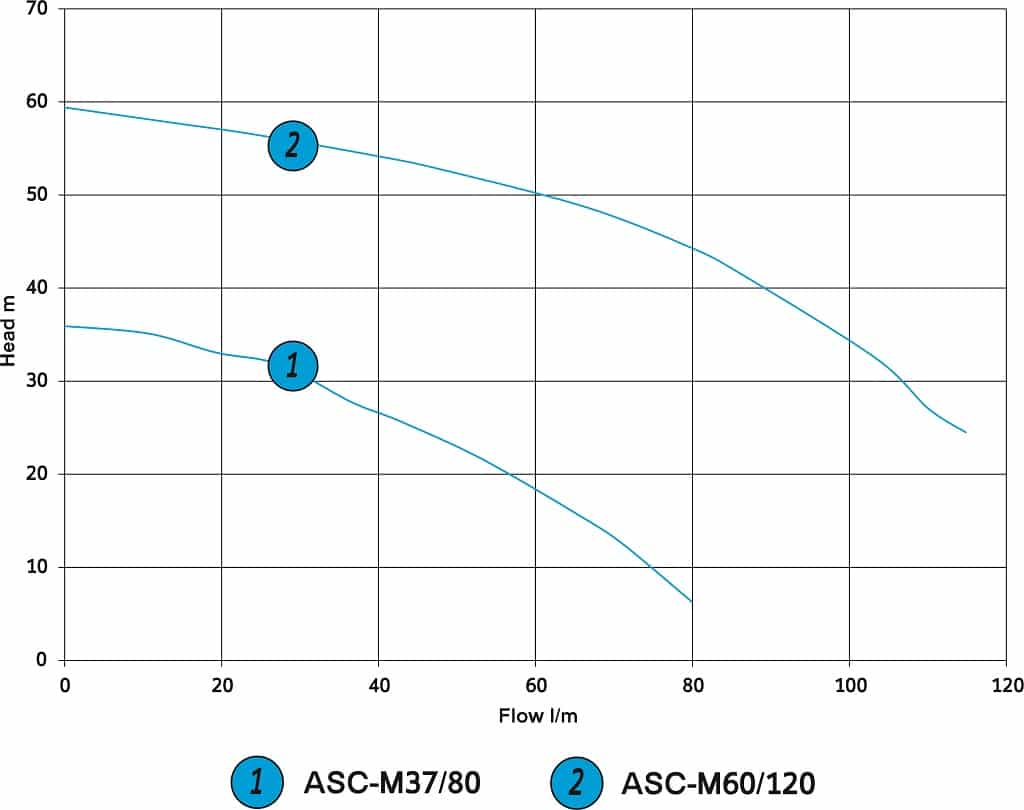 Pump Warranty Options: ASC Water Tanks offers a two year warranty for it's domestic water pump range. We also offer a three year option and a five year option which must be purchased at the time of your water pump purchase. Within the warranty period, we cover the pump for all manufacturing defects. This however does not cover seals, as seals are a wearing part and need to be replaced with normal wear and tear. ASC Domestic Surface mounted pumps are need to be covered and protected from the rain. We recommend a pump cover or a suitable means to cover the pump to be eligible for warranty claims.  Need more information. Click here for more information on our pump installation guide and pump warranty.
Why Choose ASC Water Pumps?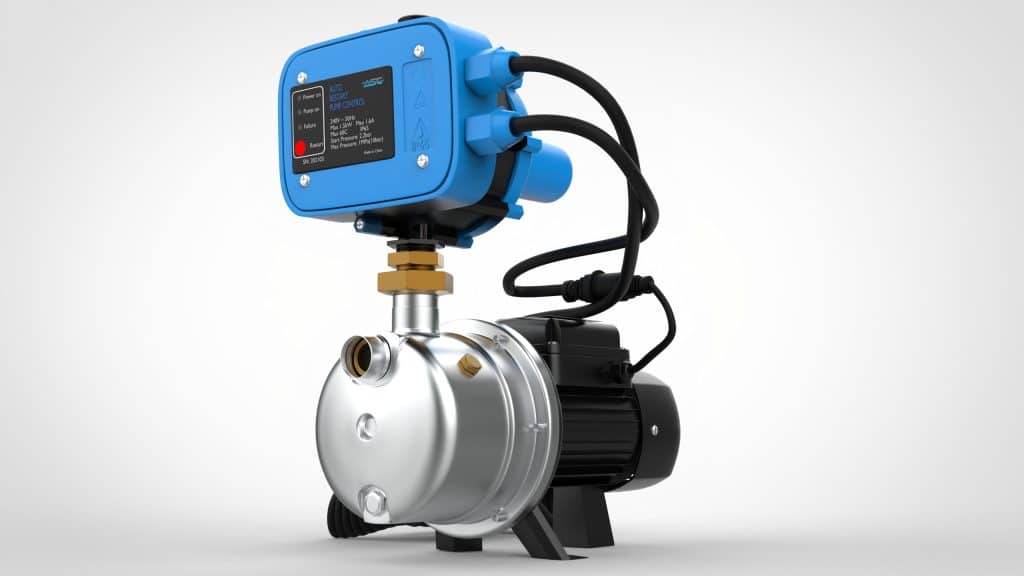 Premium Stainless Steel Housing
ASC Domestic Water Pumps are made from premium stainless steel. This ensures your pump does not rust from long term exposure to water and is suitable for both coastal and urban environments.
Auto Pressure Controller
Our ASC domestic range of pumps come  installed with a 2.2bar cut-in auto restart pressure controller. This allows your pump to run automatically as you open and close taps, and also has a built-in run dry protection.
Plug & Play Leads
The ASC surface mounted pumps include a plug and play lead between the controller and motor as well a brass barrel union. This allows for ease of installation, priming of the pump and servicing.
JET & Horizontal Multistage
In our domestic surface mounted pumps, we offer a solution in both JET self priming pumps that can lift water from depths of 8m and horizontal multistage high pressure water pumps for whole of house and irrigation water pumps.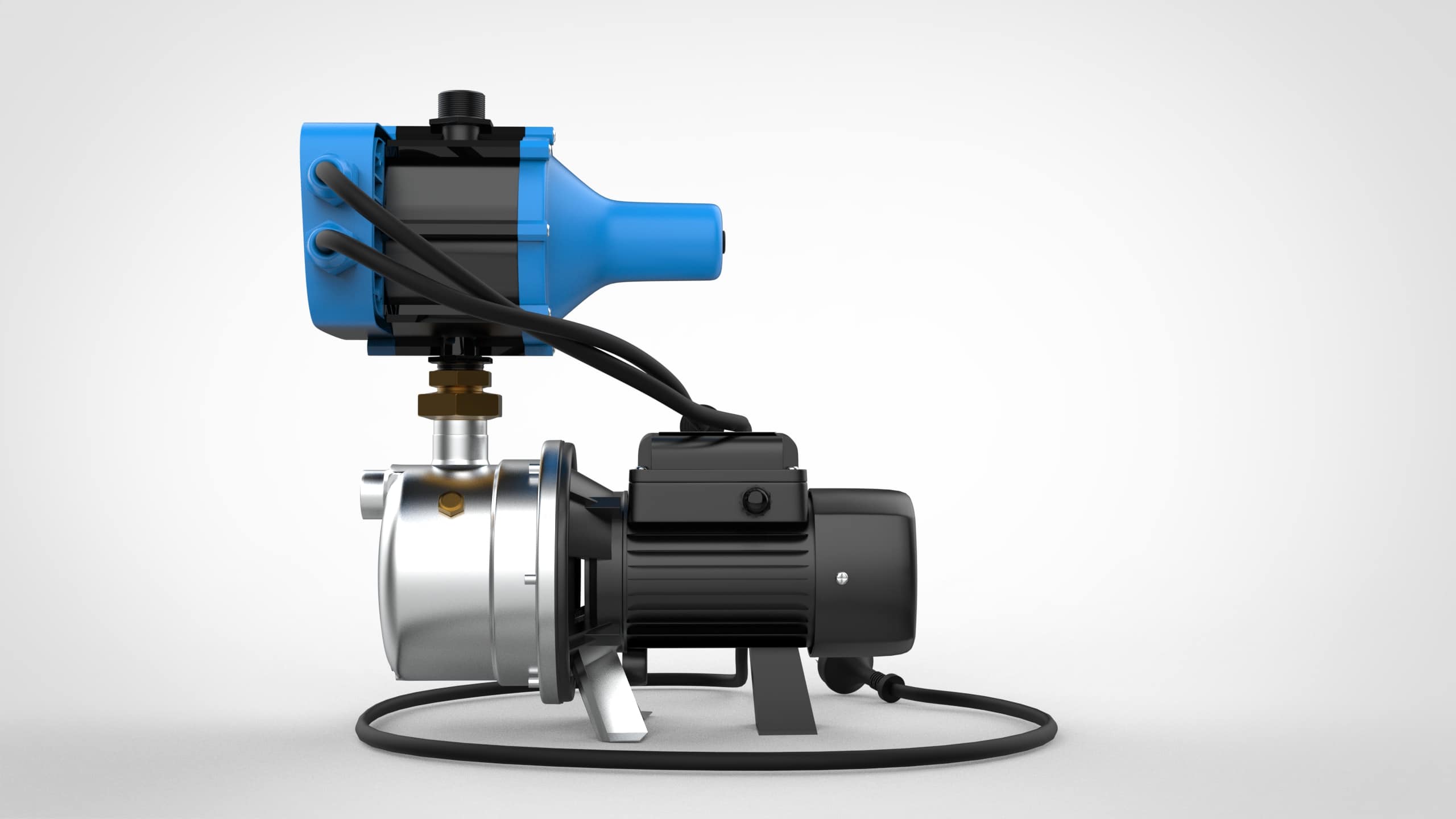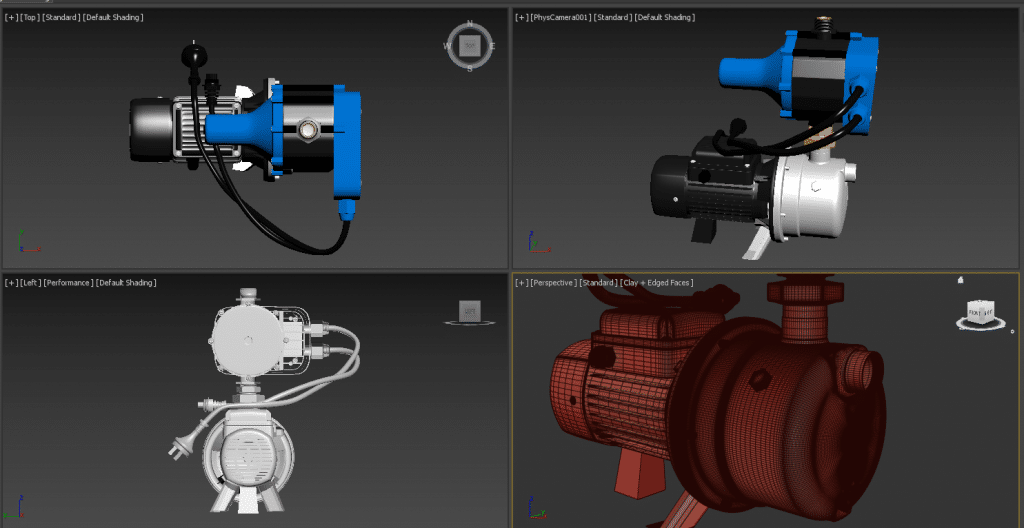 Engineered Product
Our range of pumps are not a cookie cutter product. We have sat down with engineers, pump experts, designers and the factory to bring you our best product. We believe our pumps compare to the best in the market including Davey, Grundfos and Onga.
Certified Water Pumps
All ASC Water Pumps are CE (C-Tick) compliant and approved. This ensure you buy an electrically safe product that has passed the strictest of Australian an European Standards. As well as C-Tick approval, our range of domestic water pumps are Approved for Drinking Water AS/NZS 4020. We can provide certificates if required for your project or for your peace of mind