Atlas 25 Micron Pleated Coarse Sediment Filter 20″ Cartridge
(807304)
SKU: ATL-CS20SX25MCR
Technical Specifications
| | |
| --- | --- |
| Brand | Atlas Filtri |
| Product Type | Pleated Filters |
| Flow Rate (L/min) | 67 |
| Material | Polypropylene/Special Paper |
| Nominal Micron Rating | 25 |
| Min Temp (degrees celsius) | 4 |
| Max Temp (degrees celsius) | 45 |
| Filter | 20″ Std |
Pack Weight (KG): 0.00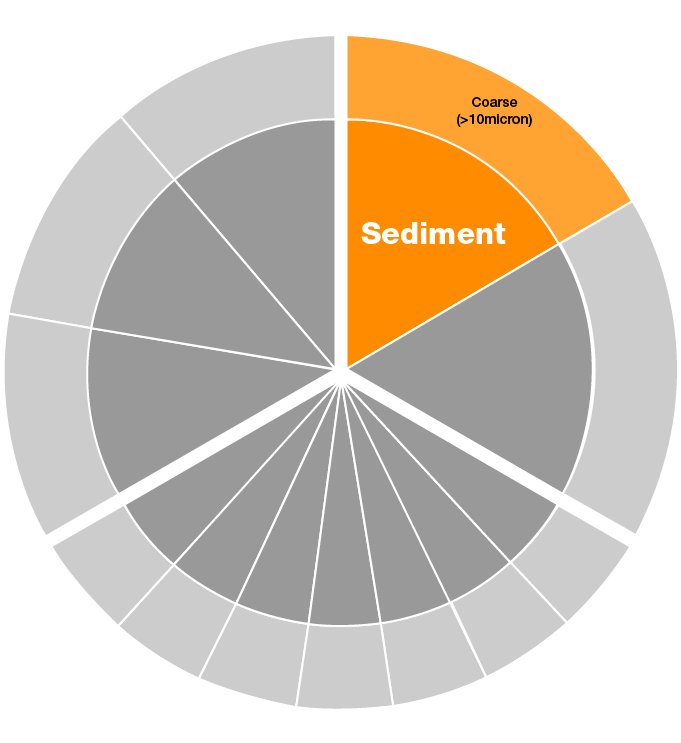 Description
SEDIMENT FILTERS
Sediment Filters are used to remove particles from water and protect downstream taps etc from clogging
Sediment cartridges are resistant to attack by bacteria and chemicals and are suitable for a wide range of applications, including domestic, commercial and industrial.
CS & TS Pleated Cartridge Range
Pleated cartridges are commonly used as primary filtration for sediment as they can be cleaned and reused.
The 20 & 25 micron versions are often used as the first in a series of filters, including as the primary filter in UV kits.
They have a large surface area to accommodate high flows with a low pressure drop.