Davey 95S Shallow Well Jet Pump
Rugged, reliable single stage centrifugal pumps with shallow well injectors, driven by Davey's TEFC motor. Pump fitted with pressure switch for easy conversion to automatic operation. Automatic demand response valve fitted as standard to protect against loss of prime from over pumping. A shallow well jet pump combines two principles of pumping – that of the centrifugal pump and that of an injector (nozzle and venturi assembly).
Shallow well pumps are suited for:
Water supply
Tank filling
Stock watering
Sprinkler supply
Motor / power: 1100W
Max. flow: Please see chart for flow based on injector selection
Head: Please see chart for head based on injector selection
Inlet Drive: 1.5″F / 40mm
Inlet Suction:  1.5″F / 40mm
Outlet: 1.25″F / 32mm
Pressure:Please see chart for pressure based on injector selection
Max Suction Head: 7.5m
Body: Aluminium-Rilsan® lined
Impeller: Glass filled polycarbonate
Pump Shaft Sleeve: 316 Stainless Steel
Mechanical Seal : Carbon Ceramic
Weight: 22kg
Warranty on pump: 2 Years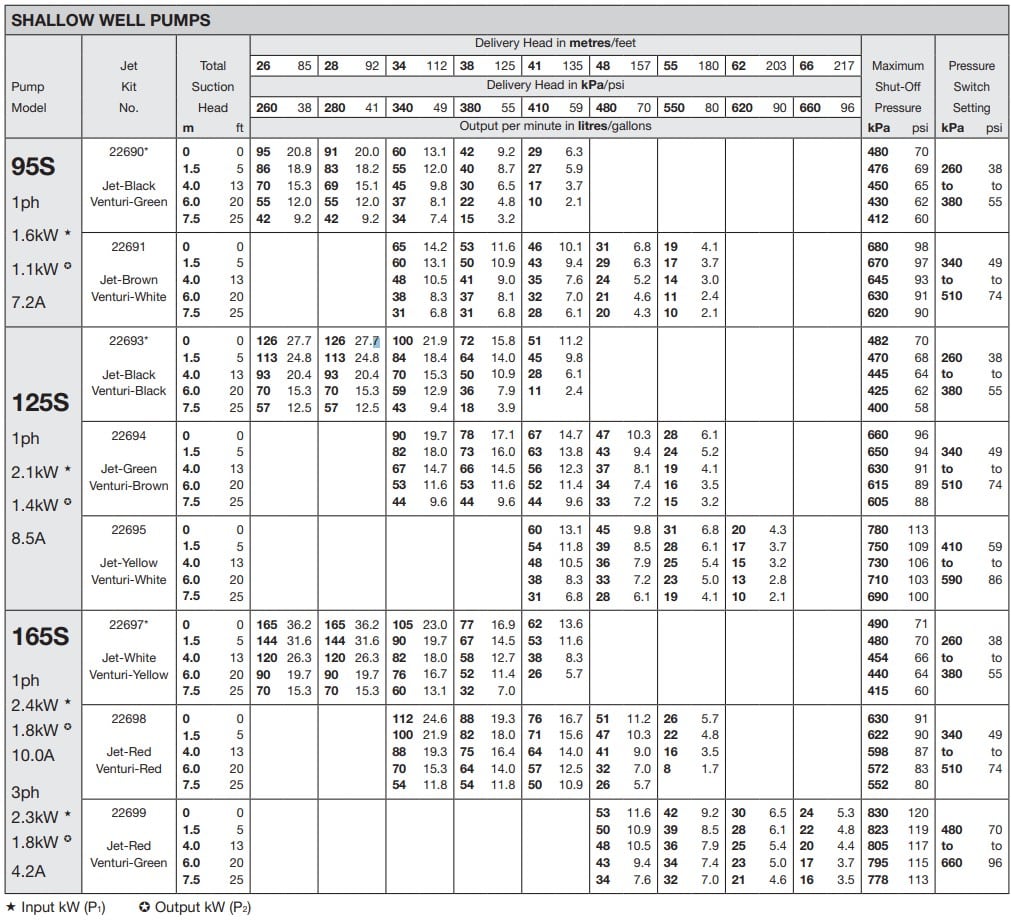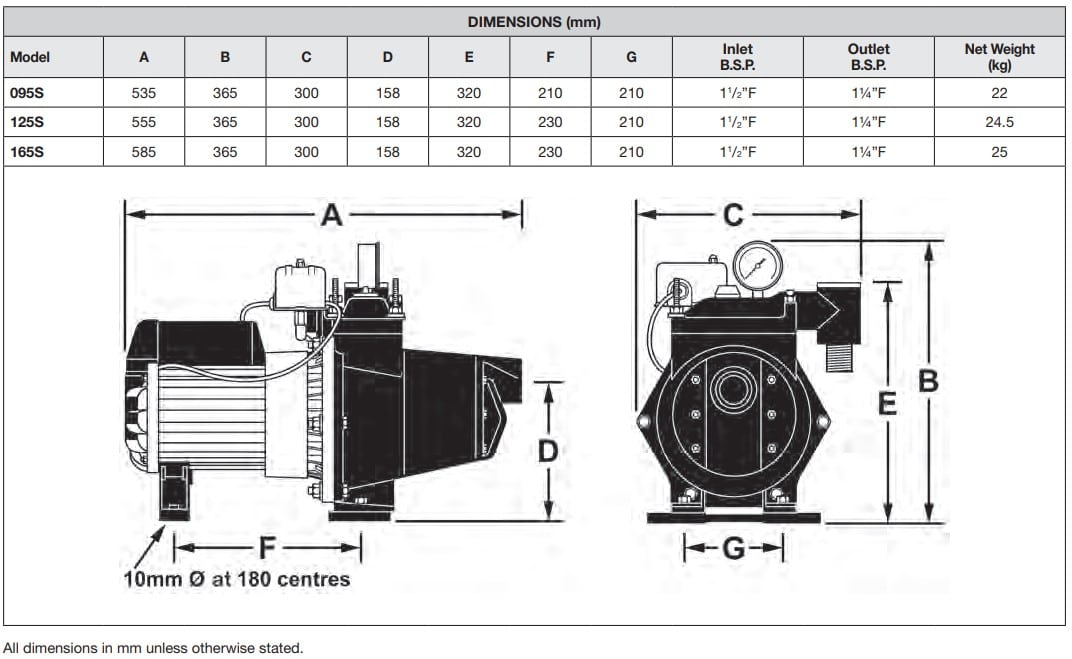 High TEFC – IP rating for long term protection against vermin, dust and water
Manufactured from quality corrosion resistant materials
Versatile pump – convertible to match different suction lifts
Easily converted to automatic operation
Pumping system can be used for 'offset' installations
165D available with 3 phase motor
Low maintenance
Oring seal hand tightened priming plug for easy operation
Pump:
1 Stage (Single Impeller).
Marine grade aluminium pump body with Rilsan® lining.
Pressure switch fitted.
Pressure gauge supplied
Motor:

Davey Manufactured
2 pole, 2900rpm, 50Hz.
Class F insulation, IP56.
Permanently split capacitor design for single phase motors.
Double contact seal C3, high temperature greased bearings.
Inbuilt thermal overload protection with automatic reset in all 1ø models.