Davey Silver Series 900W SJ60-08PC Automatic Garden Pump 
Stainless steel pump with Press Control to start and stop the pump according to demand. While the domestic backyard may not be as harsh as the Australian outback, Davey know that reliability is always important. These stainless steel jet pumps are manufactured to the exacting standards that Davey has established for all of their products to provide you with a dependable, value for money investment.These are automatic models, suitable for connection permanently to a power supply and will start according to demand and stop according to flow demands. These models have anti-cycling controls; they are less likely to stop and start under low flow conditions. These models have both closed head protection as well as loss of prime protection.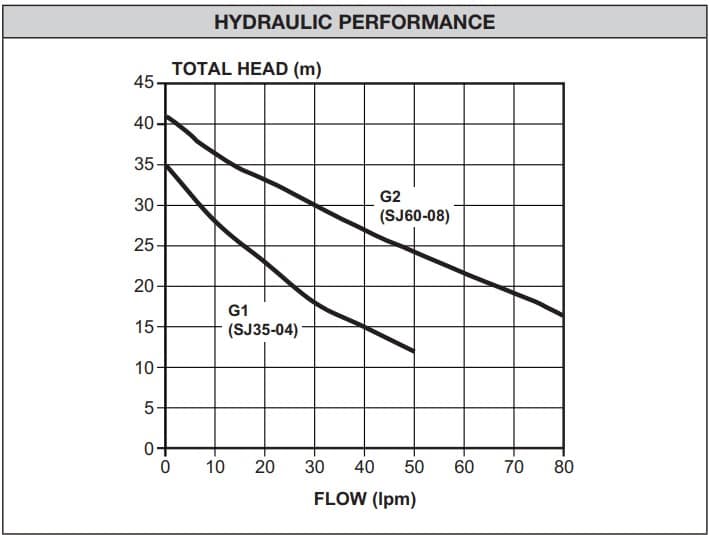 Applications:
Your rainwater tank captures and saves water. To use it effectively around the garden Davey has developed the Silver Series® of pumps to economically satisfy these needs.
Davey are known worldwide for the quality and reliability of their pumps, and the new Silver Series® has been developed to live up to this enviable reputation.
While the domestic backyard may not be as harsh as the Australian outback, Davey know that reliability is just as important to you. Silver Series® pumps are manufactured to the exacting standards Davey have established for all their products. Important components like bearings, capacitors, seals, controls and tanks have all been specified to Davey's standards. The Silver Series® pump will provide a dependable, value for money investment.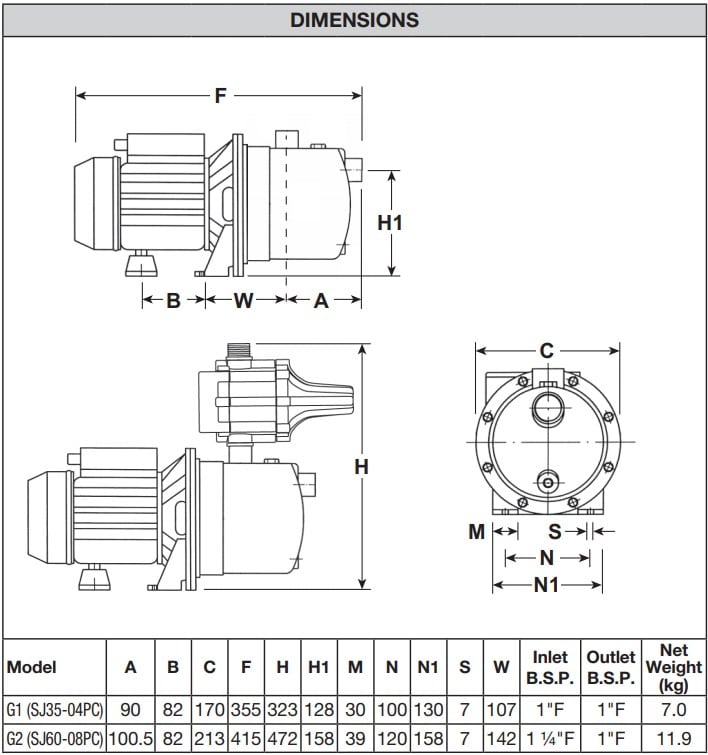 Pump:
Single stage jet assisted centrifugal pump:
Higher operating pressures.
Less moving parts for increased dependability.
Self priming for easier installation.
Corrosion resistant and stainless steel pump components:

Longer life when pumping a variety of water qualities.
Reduced friction within the casing and impellers
High quality purpose built 2 pole, 50Hz, IP55 TEFC pump motors, designed to Davey's high quality specifications with:​

Permanent split capacitor starting for dependable and frequent starting everytime.
In-built thermal overload for long motor life and protection against motor damage due to jamming.
High quality sealed bearings for longer life.
Fitted with a power lead and three pin plug for ease of connection to power supply.
Resists ingress of dust & dirt.
Hydraulic assembly attached to motor bracket at 8 points with oring seal to the stainless steel pump casing:

Better sealing.
Longer service life.
Designed with the serviceman and installer in mind:

Suction and discharge are close for easier installation.
Quality components throughout for long life and easier maintenance.
Every pump is performance and pressure tested in the factory to ensure quality and reliability
Press Controll:
In-built check valve for easier installation. In-built spring & diaphragm shock absorber:

No need for pressure tanks on many installations.

No adjustments for operation:

Constant non-cycling pump operation.
Solid state electronic control circuit with "tropicalization" treatment:

Loss of prime protection:

​Saves pump from damage when water supplies run out.