Reefe RP1500LV Pond & Water Feature Pump 24V
Economical, quiet running, centrifugal pumps with generous 10m cable lengths on the RP850LV upwards and outdoor transformers. These pumps have numerous applications for aquariums, garden fountains , table and wall fountains and hydroponics. All are saltwater compatible and are fitted with flow control and pre-filter foam on RP850LV upwards.
Flow Rate: 25LT/min
Power: 20W
Voltage: 24v
Inlet: ½" BSP
Outlet: ½" BSP
Max Head: 2m
Cable Length: 10m
Pre-Filter: Yes 
Flow Control: Yes
Suitable for above ground install: Yes
Dimensions: 130L x 90W x 110H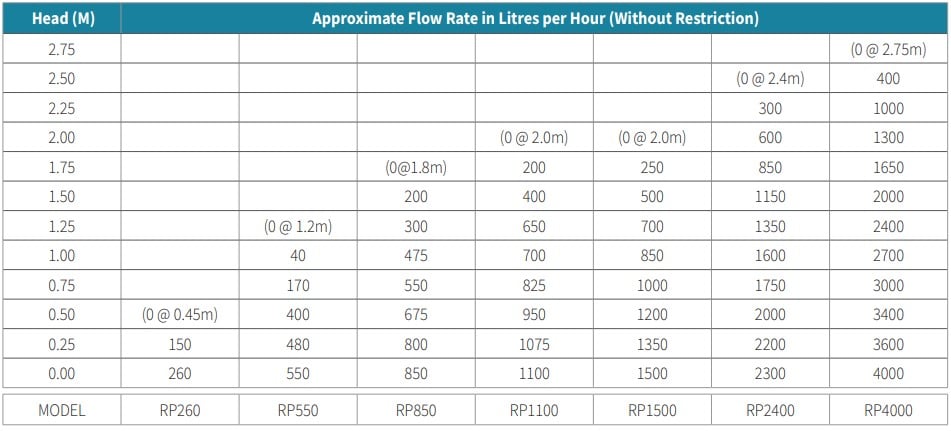 Suitable for:
Water features
Garden ponds
Indoor fountains
Urns and amphoras
Table fountains
Hydroponics
Statues
Features:
Reliable performance
Fresh or salt water
Fully submersible
Quiet, continuous operation
Built in flow control
Low voltage outdoor transformer
Not approved for drinking water.