2250 Litre Urban Poly Round Water Tank
SKU: UP2250
Dimensions: 1250D x 2100H
All Urban Poly Water Tanks are made from virgin food grade UV stabilized polyethylene. Only quality Brass tank outlets are used in all of our water tank and trough ranges. Manufactured in Australia and unlike many tank manufactures, our water tanks are certified to the Australian Standards Specifications AS/NZS 4766 safe for human consumption. This certifications provides independent assurance that our products are built to last in Australian conditions.
All Urban Poly Round Water Tanks come as standard fit unless custom fit is specified at time of order.
All Urban Poly Round Water Tanks come with a 10 Year Manufacturer's Warranty.
Standard Fittings:
1 x 400mm inlet strainer @ 12 o'clock
1 x 90mm PVC overflow @ 2 o'clock
1 x 25mm brass outlet @ 6 o'clock
Tank Colours
Select from our huge range of rain water tank colours we offer. (Bronze Olive no longer available)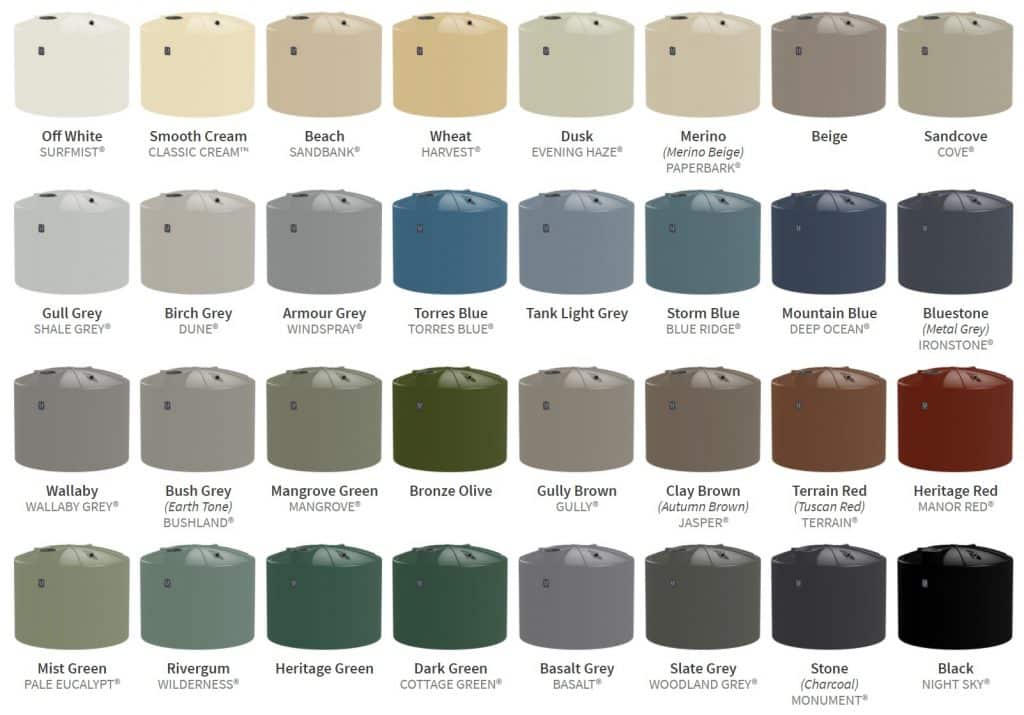 Installation
All water tanks should be sited on a stable, flat, level base with at least 100 mm gap between the tank and any fixed object such as a building or fence.
One litre of water weighs one kilogram. So, for example, a full 1,000-litre tank weighs 1,000 kg, plus the weight of the tank itself. That's why it's very important to place your tank on a solid base that will support it evenly and keep it level. The preferred base is a properly constructed concrete slab that is slightly larger than the footprint of the tank.
Because round tanks are inherently stronger than other shapes, they can be installed on a well-compacted 100 mm sand base, as long as the edges of the base are protected from erosion. Any other tank shape, such as a slimline tank, must be must be installed on a concrete slab.
AVAILABLE IN VIC ONLY