ASC 75 Litre Stormwater Pit with D25VAMAG Pump
The ASC 75 litre Stormwater pit and pump system is a ready to go pit for areas affected by stormwater. With a grated lid, the system is designed to be able to collect both surface water or from underground pipes and then pump away the excess water. 
Common uses for the system include garage and driveways flooding, exterior edges of patios, around swimming pools, cellars and basements or in the backyard where you may have clay underground.
The system includes an ASC D25VAMAG. A proven pump with a vertical float for small confined spaces, it can pump out at flows of 165LT/min and as high as 9.0m in vertical lift. See our pump performance chart below to make sure you get the necessary flow at your lift level. 
The stormwater pit includes all internal pre-plumbing, which means it's a plug and play system for you. We include a 40mm ball isolation valve as well as a 50mm flap valve. The outlet on the system is a 65mm external and 50mm internal threaded BSP brass fitting, ready to tap into your pipework.  The vertical float pump system comes with a 10m Australian power plug. 
The ASC D25VAMAG is a vertical float sump pump designed for use in confined spaces, where a normal float may get stuck. It can be used in grey water pumping, sump emptying, septic effluent pumping, water transfer and the pumping of light industrial and factory waste systems. The open nature of the semi vortex impeller allows for suspended solids of up to 15mm and means the pump is less susceptible to blockages. 
The ASC D25VAMAG is characterised by a cast iron body and impeller for durability and the heavy handed nature of builders, plumbers and civil earth workers who throw these pumps in and out of utes and into pits for pumping of dirty water. The ASC D25VAMAG sump pump has a carry handle, 10m H07RNF power cable, an automatic float switch and pumps to heads of 9.0m. With a flow rate of up to 165LT/min, trust ASC to deliver the drainage pump solution for your project. 
RELN Series 450 Heavy Duty Commercial Pits are the perfect surface water pits for commercial applications including driveways, carparks, and trafficable areas. The Galvanised Steel Class A Grate is perfect for light commercial applications and areas with pedestrian traffic.
Durability – Made in Australia from tough, durable, and lightweight UV stabilised recycled plastic
Lock down security – Lock down security grate kits are available to secure the grate in place
Commercial surface drainage solution – With a range of sizes and grate options, RELN Series 450 Heavy Duty Commercial Pits are ideal for driveways, carparks and any trafficable areas.
Grates are available in AS3996 Class A or B Load Ratings – Perfect for commercial applications
Environmentally friendly – Made from 100% UV stabilised recycled plastic
Pump Characteristics:
Cast iron pump body and impeller for durability
Fully automatic operation with vertical float arm.
Dual mechanical seal – carbon/ceramic
Handy carry handle
Universal hose tail adaptor
240V single phase motor with in-built auto reset thermal overload.
10m H07RNF power cable.
Dewatering of cellars, etc.
Pumping clean or slightly dirty water
Flows to 165 L/min
Heads to 9.0m
Pump starts at 310mm and stops at 200mm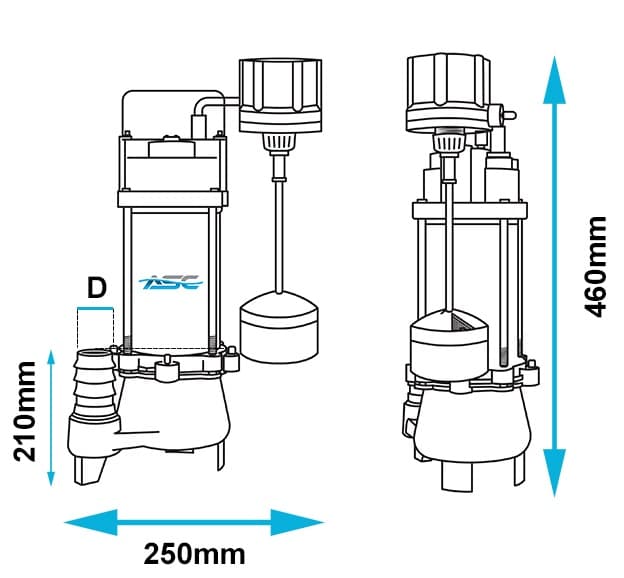 Applications:
Suitable for grey water pumping, sump emptying, septic effluent pumping, water transfer and pumping of light industrial waste

Technical Specifications
| | |
| --- | --- |
| Brand | ASC |
| Product Type | Vortex Drainage Pump |
| Suitable For | Dirty water with Soft Solids |
| Bar | 0.9 Bar |
| Flow Rate (L/min) | 165L/min |
| Hp |  0.24 Hp |
| Kilo Watts | 0.25 kW |
| Max Head (m) | 9.0m |
| Port Size Outlet | 2″ / 50mm BSPF (comes with hose tail adapter) |
| Powered | Electric |
| Volts | 240 V |
| Pump Start Water Height | 310mm |
| Pump Stop Water Height | 200mm |
| Warranty | 2 Years |
| Pump Size (mm) | 250L x 230W x 460H (mm) |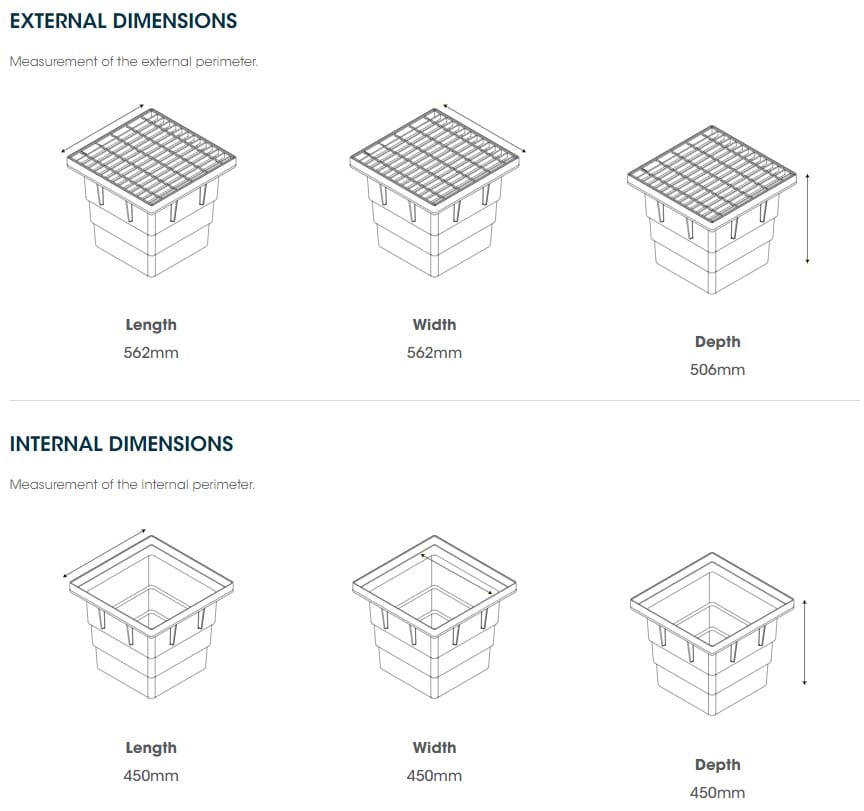 Optional Riser Details 
Super strong, lightweight base made from structurally foamed polypropylene. 
Fits directly between the grate and the pit body of the Series 450 Heavy Duty Stormwater Pit 
Colour of base – black
Width: 560mm x 560mm
Height (riser only): 300mm
Weight: 5kg
Pump Warranty Options: ASC Water Tanks offers a two year warranty for it's drainage pump range. Need more information. Click here for more information on our pump installation guide and pump warranty.
Why Choose ASC Water Pumps?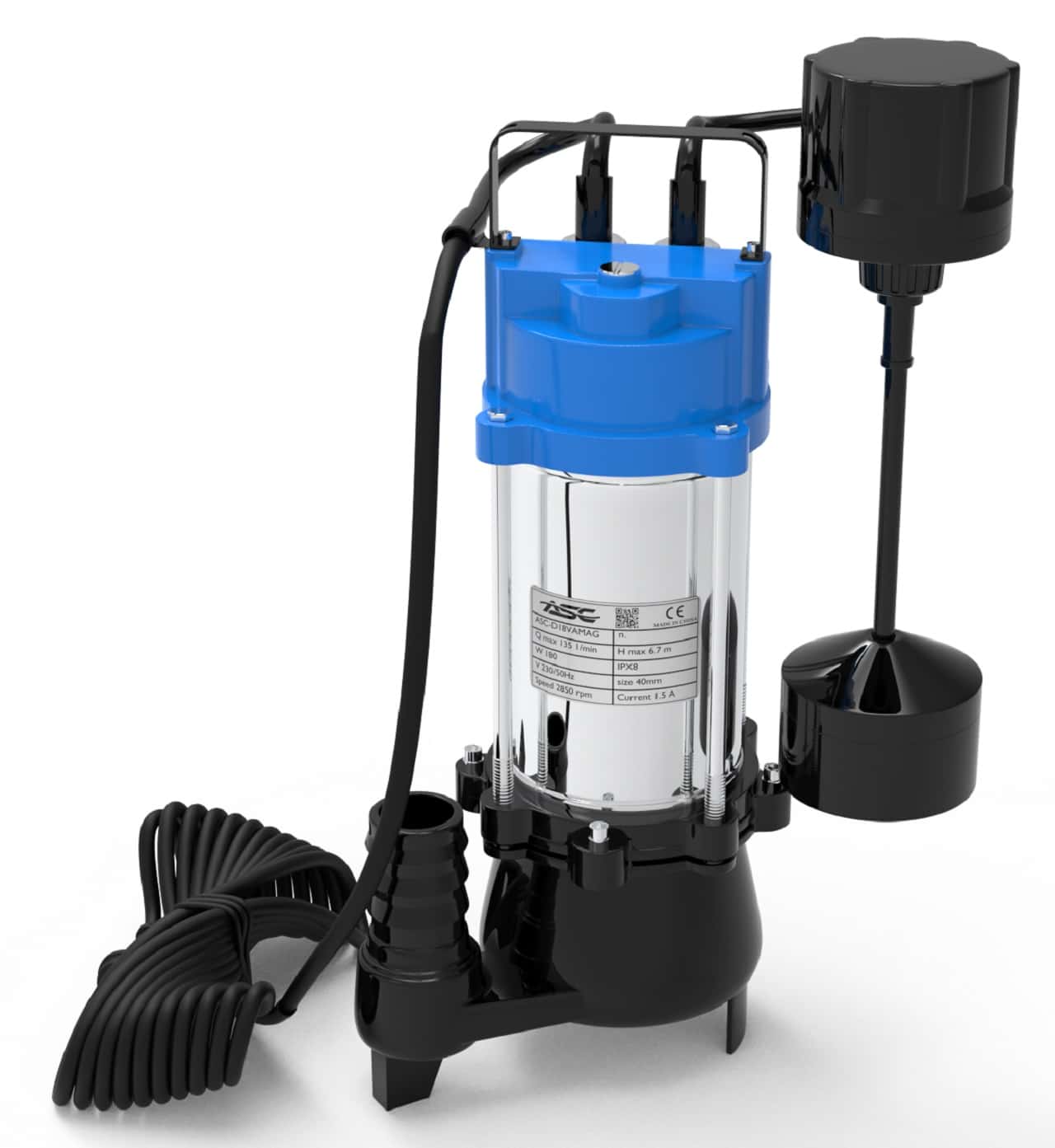 Choose a vertical or standard Float
---
ASC Water Pumps offers two float options in our D18 series. Choose between a vertical float in tight pits and a normal ball float. The D18VMAG has been designed and made from requests builders and plumbers have made asking for a better float solution in small pits.
Cast Iron Body
---
Solid construction with a cast iron body and feet. The motor body is made of a stainless steel casing and also comes with an ergonomic stainless steel carry handle for easy access to carry the pump in and out of the ute.
10m H07RNF Lead
---
The ASC sump drainage pumps come with an Australian 3 pin power plug. The 10m H07RNF lead is designed to sit in water for extended life and is oil resistant and the motor has automatic thermal overload resetting to protect your pump.
Engineered Product
---
Our range of pumps are not a cookie cutter product. We have sat down with engineers, pump experts, designers and the factory to bring you our best product. We believe our pumps compare to the best in the market including Davey, Grundfos and Onga.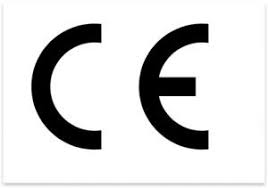 Certified Water Pumps
---
All ASC Water Pumps are CE (C-Tick) compliant and approved. This ensure you buy an electrically safe product that has passed the strictest of Australian an European Standards.