Bushmans 660 Litre Slimline Water Tank
SKU: TSL160
Dimensions: 1420L x 710W x 920H
AVAILABLE IN NSW & QLD ONLY.
This compact slimline 660 litre rainwater tank is perfect for suburban households in QLD & NSW that have very limited space. The short length of this tank is ideal to fit between windows.
Bushmans tanks are one of the top choices in water storage tanks whether you are a rural or urban dweller. Bushmans tanks are Australian designed and manufactured from the highest standard UV stabilised and food grade quality polyethylene.
Why a Bushmans Tank?
Bushmans has invested heavily to ensure our products are of the highest standard and that the level of service, in terms of delivery and after sales service, is outstanding. We have designed our tanks to meet the requirements for household, industrial, agricultural and rural applications.
Tank Colours
Select from our huge range of rain water tank colours we offer.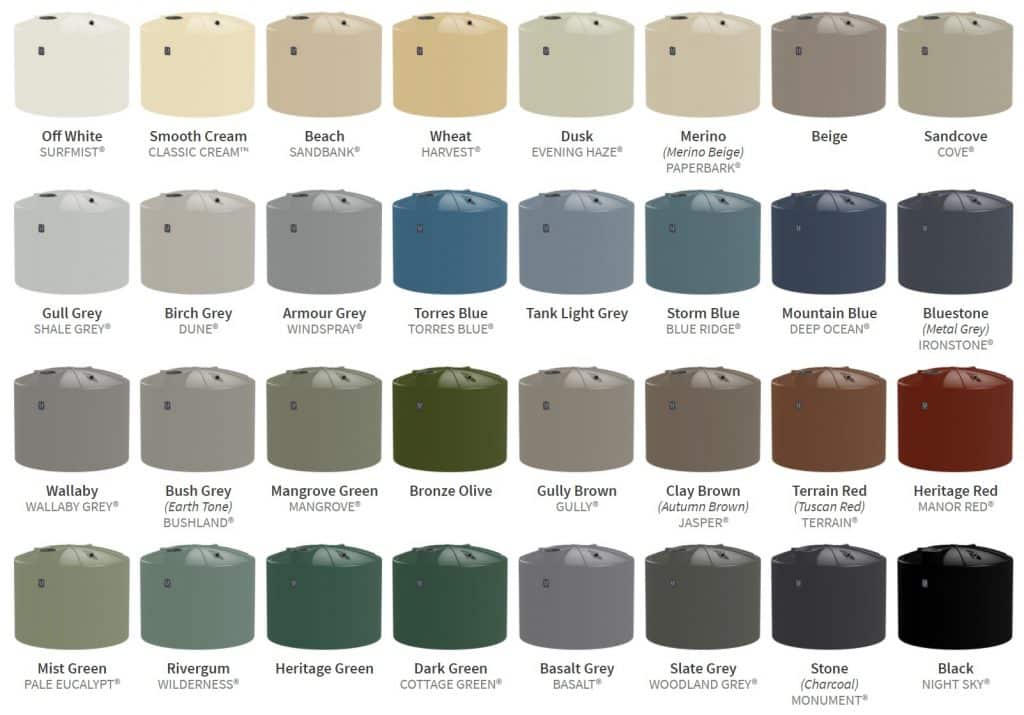 Installation Guide
The six step Bushmans installation guide is a comprehensive guide on how to install a Bushmans Water Tank. Rain water tank installation is critical to the effectiveness of your tank and it is important this guide is followed to ensure a long life for your tanks. If this guide is not followed then Bushmans guarantee may be voided. You can download a copy in the Documents Section.