Davey PowerMaster PM450 Fixed Speed Pool Pump
The original Davey PowerMaster, a robust and powerful single speed pool pump with several motor sizes, designed to perfectly suit all pool sizes and applications.

Renowned throughout the swimming pool industry, the Davey PowerMaster range of swimming pool pumps are the perfect pool pump for all pool applications. With single speed Davey PowerMaster models starting at 1.7hp and moving through the range up to 3hp, with a 3phase model also, there is one to suit a normal residential pool or a semi-commercial or smaller public pool.
Motor / power: 1775W
Max. flow: 550LT/min
Head: 23m
Inlet: 50mm
Outlet: 50mm
Pressure: 230 kPa
Warranty on pump: 3 Years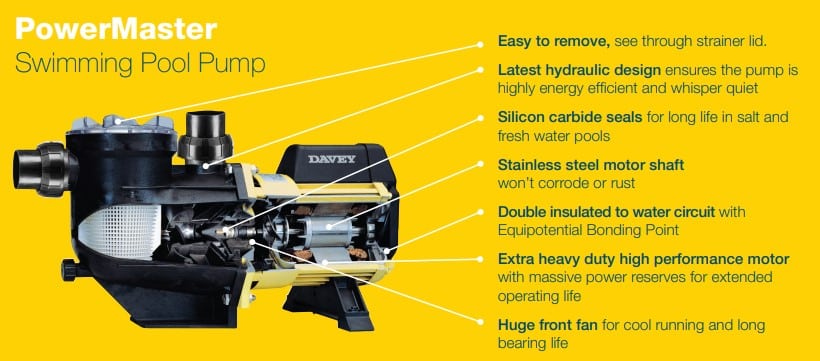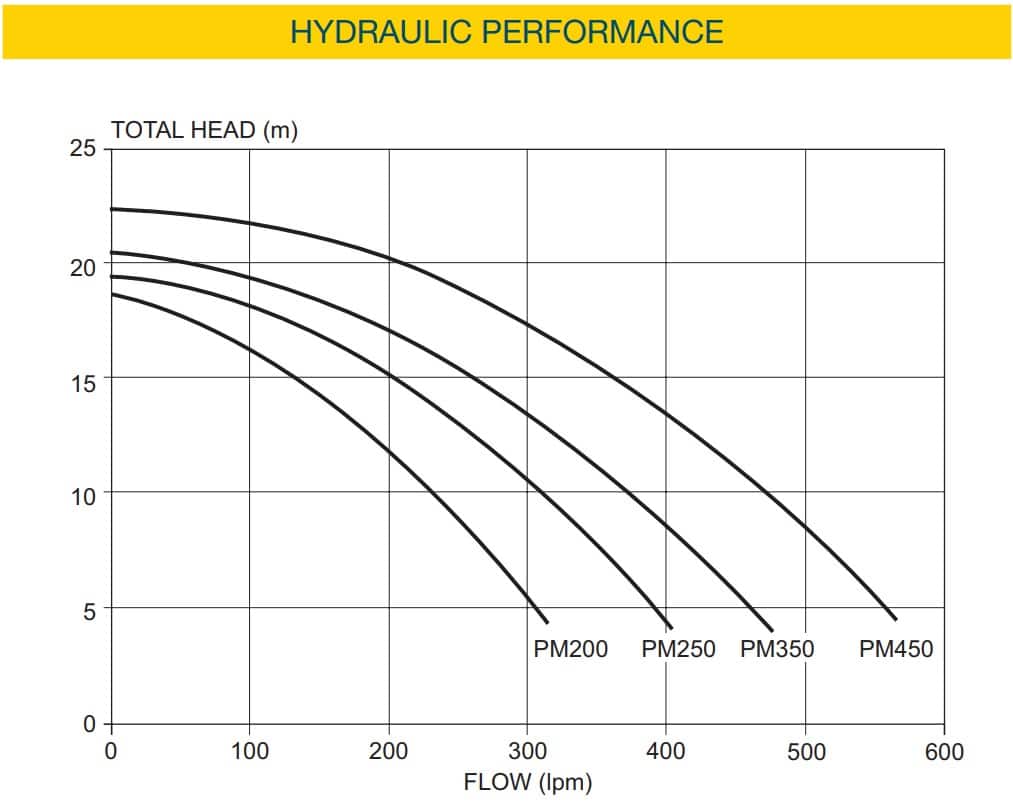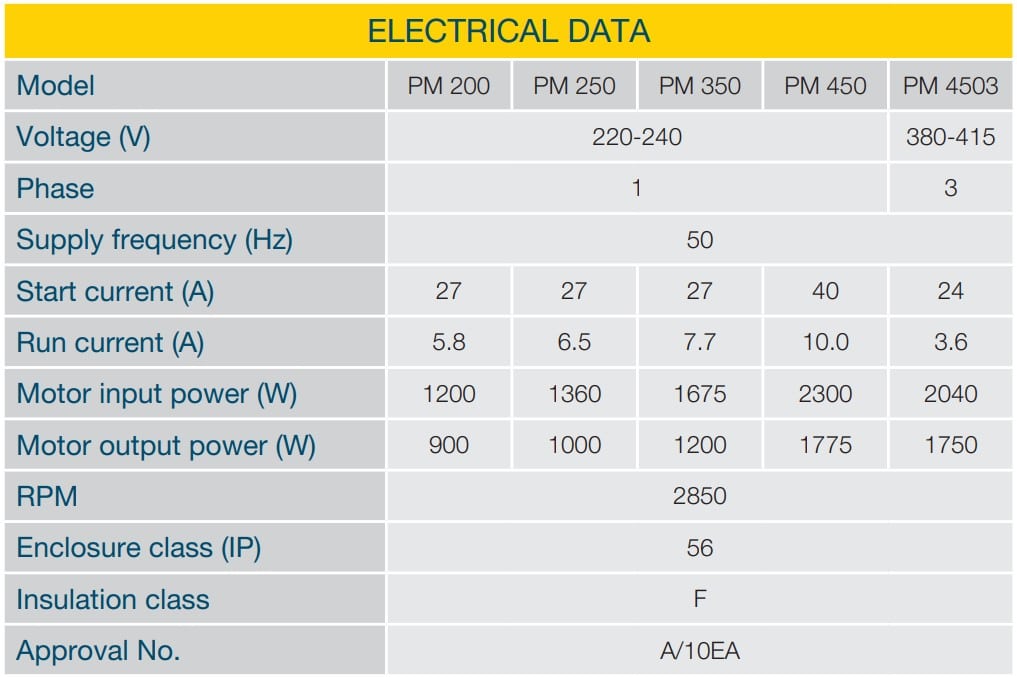 Applications:
Ideal for most swimming pools designs including:
• Lap pools
• Concrete and tile pools
• Fibreglass pools
• Swim Jet installation
• In-floor cleaning systems
For swimming pools using in-floor cleaning systems, the PowerMaster 350 and PowerMaster 450 provide the pressure and flow to ensure you system works perfectly when you need it.
Features:
Reliable –  Constructed of strong corrosion resistant and U.V. materials for long and reliable working life.
Built-in check valve protects pump internals from reverse flows
Extra heavy duty, totally enclosed motor protects against the elements for long operating life
Built-in thermal overload protects the motor against damage from over-heating
Long Lasting – High performance silicon carbide Viton mechanical seal for long life in salt and fresh pool water.
Performance – Powerful pumping delivers optimum flow rates for rapid pool water turnover, with quiet and efficient performance
Convenient – Easy to remove, see through strainer lid for easy removal and cleaning.
Extra large strainer basket allows long intervals between cleaning and rapid priming
Drain plug enables simple water drainage for easy maintenance
Three phase model available for commercial pools and aquaculture applications
3m power lead with 10amp Australian three pin plug fitted to all single phase models